With the internet becoming an increasingly integral part of our daily lives, access to affordable phone and internet service is more important than ever. Unfortunately, many low-income households struggle to afford these essential services, leading to a digital divide that exacerbates existing inequalities. To address this problem, the government created the Lifeline Assistance program, which provides eligible individuals with free or low-cost phone and internet service. In this article, we'll take a closer look at the Life Wireless Lifeline Plan, including its benefits, eligibility criteria, and how to sign up.
Tips: Configure your Life Wireless APN Settings for a smooth internet connection.
Life Wireless Government Benefit Program : Free Cellphone Service
Table of content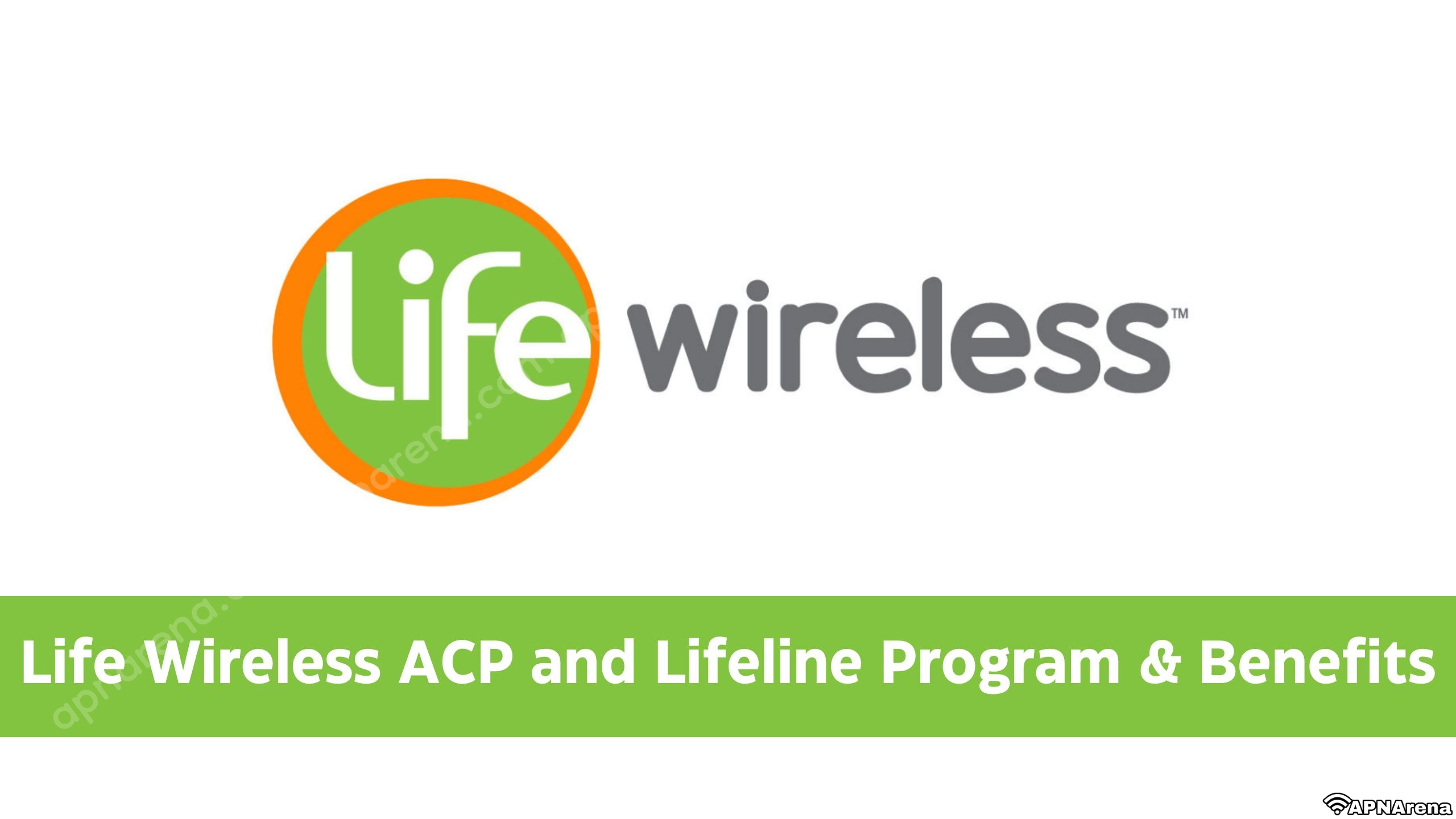 Federal Lifeline Assistance Program
The Federal Lifeline Assistance Program is a government program that provides free or discounted phone service to low-income households. It was created in 1985 to ensure that everyone has access to a phone. Qualifying individuals can receive one Lifeline discount per household and may be eligible for a free phone and additional data. Life Wireless offers this program and provides reliable 5G and 4G LTE coverage nationwide. Customers must meet certain eligibility criteria, such as income or participation in certain government benefit programs, to enroll in the Lifeline program. More information can be found at www.lifewireless.com/tac or by calling 1-888-543-3620.
back to menu ↑
Federal Affordable Connectivity Program (ACP)
The Federal Affordable Connectivity Program (ACP) is an FCC benefit program that helps low-income households pay for broadband service and internet-connected devices. It replaces the Emergency Broadband Benefit Program (EBB). If your household is eligible for ACP, you can receive free unlimited talk, text, and data, and a free smartphone or bring your own device. You can enroll in both the ACP and the Lifeline program at the same time. Only one monthly service and device discount is allowed per household. To receive the connected device discount, you must enroll in ACP with a participating provider that offers connected devices like Life Wireless. More information can be found at www.lifewireless.com/ACP/tac or by calling 1-888-543-3620.
back to menu ↑
How to Qualify
Life Wireless is a federal Lifeline Assistance program that provides eligible low-income households with free monthly data, unlimited texting, and free monthly minutes. Enrollment is available to individuals who qualify based on federal or state-specific eligibility criteria. You may qualify if you or a member of your household participates in one of the following assistance programs:
Medicaid/Medi-Cal
Supplemental Nutrition Assistance Program (Food Stamps or SNAP)/CalFresh
Supplemental Security Income
Federal Public Housing Assistance
Bureau of Indian Affairs General Assistance
Tribally-Administered Temporary Assistance for Needy Families
Food Distribution Program on Indian Reservations
Tribal Head Start
Veterans and Survivors Pension Benefit
You can also qualify based on household income. Click on your state to view state-specific eligibility.
back to menu ↑
Benefits of Qualifying for Life Wireless Service
If your household is eligible for Lifeline and the Affordable Connectivity Program (ACP), you will receive the following monthly:
Free Unlimited Talk & Text
Free Unlimited Data*
Free Smartphone (or bring your own)
5GB Hotspot**
FEATURES INCLUDED:
Call Waiting
Three-way calling
Voicemail
Caller ID Service
No roaming charges
No charge for domestic long distance calls
Free 911 Service
Affordable Recharge Plans
Conclusion
In conclusion, the Life Wireless Lifeline Plan is an excellent option for low-income households that need affordable phone and internet services. With unlimited data, talk and text, and even hotspot capabilities, the plan provides an essential lifeline to those who might not be able to afford it otherwise. Additionally, the free phone and eligibility for other government benefit programs make it a great option for those in need.