Are you interested in Life Wireless' Lifeline & ACP program, featuring free government phones and unlimited data?
Life Wireless is a service provider that offers free mobile phone service and government phones to eligible low-income individuals and families through the Lifeline phone program. I will discuss about their plan, eligibility for the programs and how to apply.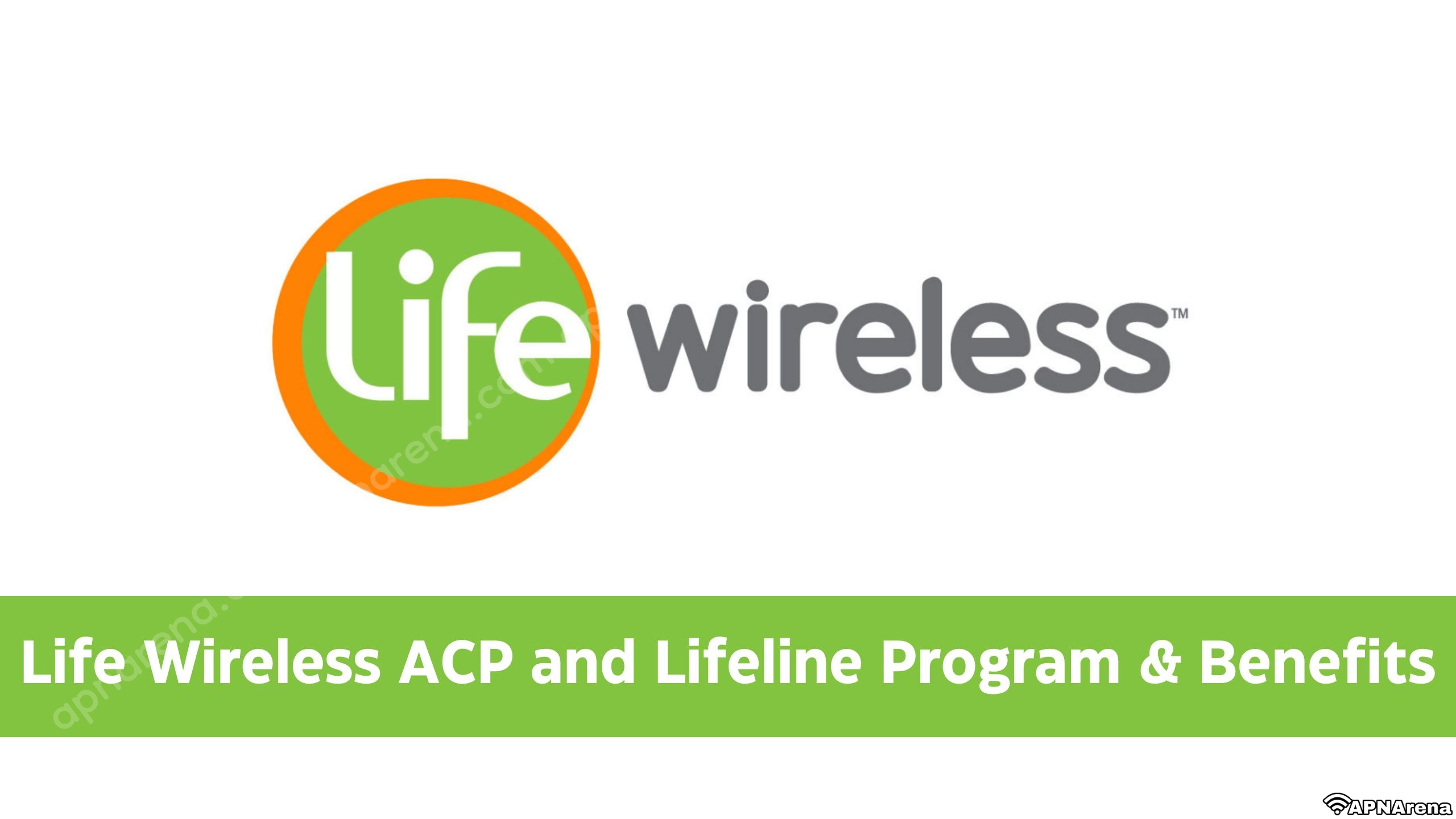 Tips: Configure your Life Wireless APN Settings for a smooth internet connection.
Life Wireless Lifeline and ACP
The Federal Lifeline Assistance Program is a government program that provides free or discounted phone service to low-income households. It was created in 1985 to ensure that everyone has access to a phone. Qualifying individuals can receive one Lifeline discount per household and may be eligible for a free phone and additional data. Life Wireless offers this program and provides reliable 5G and 4G LTE coverage nationwide. Customers must meet certain eligibility criteria, such as income or participation in certain government benefit programs, to enroll in the Lifeline program.
The Federal Affordable Connectivity Program (ACP) is an FCC benefit program that helps low-income households pay for broadband service and internet-connected devices. It replaces the Emergency Broadband Benefit Program (EBB). If your household is eligible for ACP, you can receive free unlimited talk, text, and data, and a free smartphone or bring your own device.
You can enroll in both the ACP and the Lifeline program at the same time. Only one monthly service and device discount is allowed per household. To receive the connected device discount, you must enroll in ACP with a participating provider that offers connected devices like Life Wireless. More information can be found at www.lifewireless.com/ACP/tac or by calling 1-888-543-3620.
back to menu ↑
Benefits of Qualifying for Life Wireless Service : Lifeline and ACP
If your household is eligible for Lifeline and the Affordable Connectivity Program (ACP), you will receive the following monthly:
For Lifeline Program Enrollees:
500 Minutes talk time
Unlimited Texting
4.5 GB of data
Monthly Cost: Free
For Affordable Connectivity Program Enrollees:
Unlimited Talk time
Unlimited Texting
6 GB of data
Monthly Cost: Free
For Those Enrolled in Both Lifeline and ACP Programs:
Unlimited Talk time
Unlimited Texting
Unlimited Data
Monthly Cost: Free
It's important to note that unused data doesn't carry over to the next month. All plans come with Caller ID, Call Waiting, Three-way Calling, Voicemail, no roaming charges, no long-distance call charges for roaming, and free 911 service. Stay connected affordably with Life Wireless!
back to menu ↑
How to Qualify for Life Wireless ACP and Lifeline
Life Wireless is a federal Lifeline Assistance program that provides eligible low-income households with free monthly data, unlimited texting, and free monthly minutes.
To enroll in any of the wireless plans mentioned above, you need to participate in the Lifeline and/or ACP programs. Qualification for these programs requires participation in at least one of the following government assistance programs:
Medicaid
Federal Public Housing Assistance or Section 8
Supplemental National Assistance Program (SNAP)
Supplemental Security Income (SSI)
Women, Infants, and Children Program (WIC)
Tribal Assistance Programs
Bureau of Indian Affairs General Assistance
Head Start (only households meeting the income qualifying standard)
Tribal Temporary Assistance for Needy Families (Tribal TANF)
Food Distribution Program on Indian Reservations
For California Residents:
Medicaid/Medi-Cal
Low-Income Home Energy Assistance Program (LIHEAP)
Supplemental Security Income (SSI)
Federal Public Housing Assistance or Section 8
CalFresh, Food Stamps, or Supplemental Nutrition Assistance Program (SNAP)
Women, Infants, and Children Program (WIC)
National School Lunch Program (NSLP)
California Work Opportunity and Responsibility to Kids (CalWORKS)
Stanislaus County Work Opportunity and Responsibility to Kids (StanWORKS)
Welfare-to-Work (WTW)
Greater Avenues for Independence (GAIN)
Alternatively, you can qualify based on your household income, which should be at or below 135% of the Federal Poverty Guidelines for Lifeline or 200% of the federal poverty guidelines for ACP. Remember, you'll need documented proof of your eligibility for either method of qualification.
back to menu ↑
How to Apply for Lifeline Wireless Lifeline and ACP
Once you've confirmed that you meet the eligibility criteria, the next step is to sign up for Lifeline. To do this, you'll need to submit an application through the National Verifier website. It's essential to have all the necessary documentation on hand to streamline the application process.
You will need to provide proof of eligibility, which can take the form of an Approval or Benefits Letter from a participating government assistance program. If you qualify based on household income, you'll need to furnish documents such as three months' worth of paystubs or federal/state tax returns.
In addition to demonstrating eligibility, you must provide proof of identity and, interestingly, proof of being alive. This is to prevent any fraudulent attempts. To prove your identity, a government-issued ID is necessary. To verify that you're alive, you'll need a document displaying your first and last name with activity within the past three months. This can be a current utility bill, unemployment statement of benefits, or a lease agreement. Ensure that these documents are up to date, as old documents won't be accepted.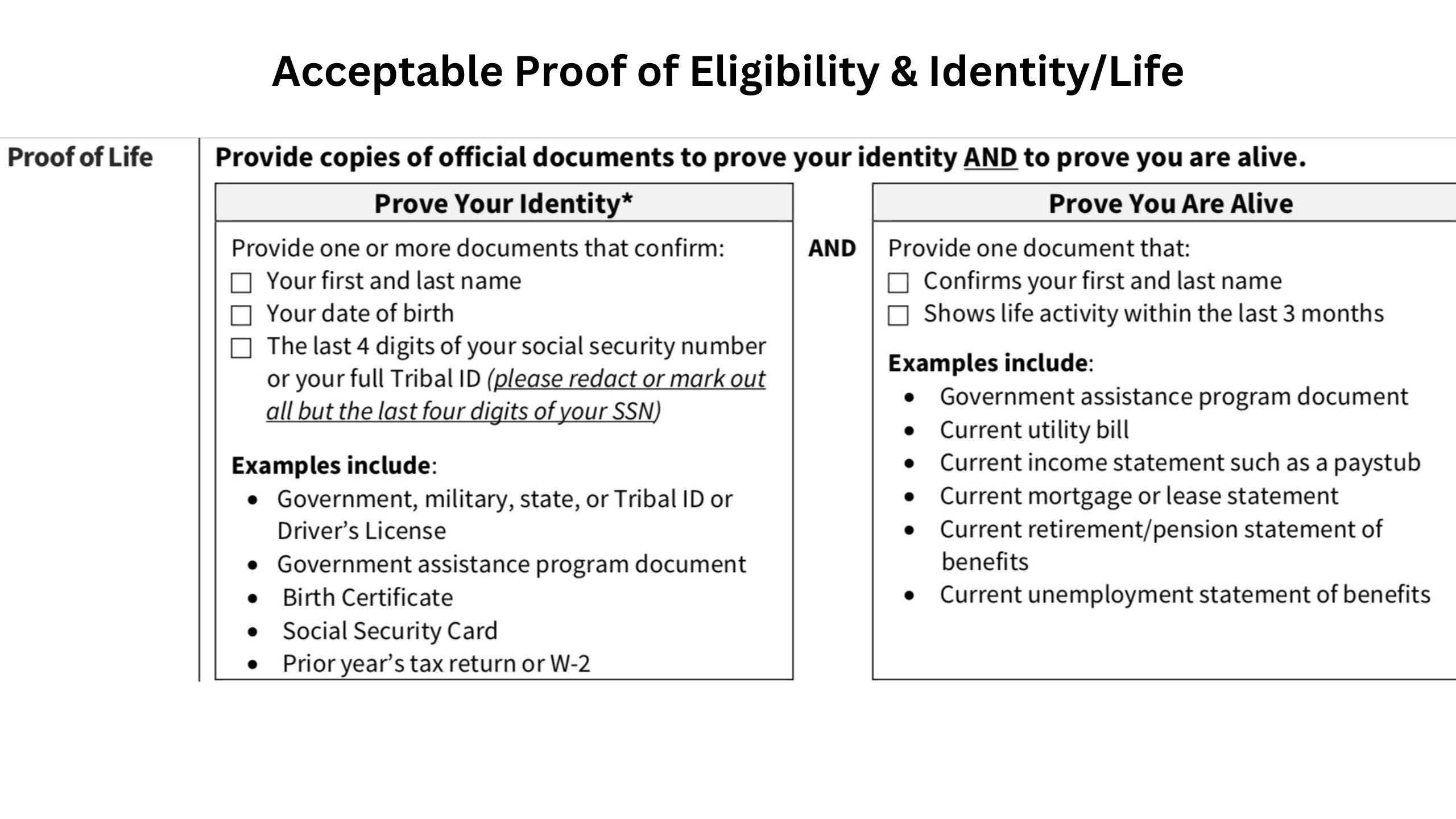 Once your Lifeline application is approved (usually happening immediately if all documentation is in order), you can proceed to sign up for your free smartphone and service with Life Wireless. If you want to check the status of your application, you can always do so through this link.
---
For more assistance, reach out in the comment section.