Looking to get a free tablet or smartphone through the LTE Wireless Free Government Tablet and Phone Program? Curious about the qualifications and application process? In this article, I'll guide you through the steps to determine if you're eligible for a free device and how to apply, ensuring you can take full advantage of the Affordable Connectivity Program (ACP) benefits.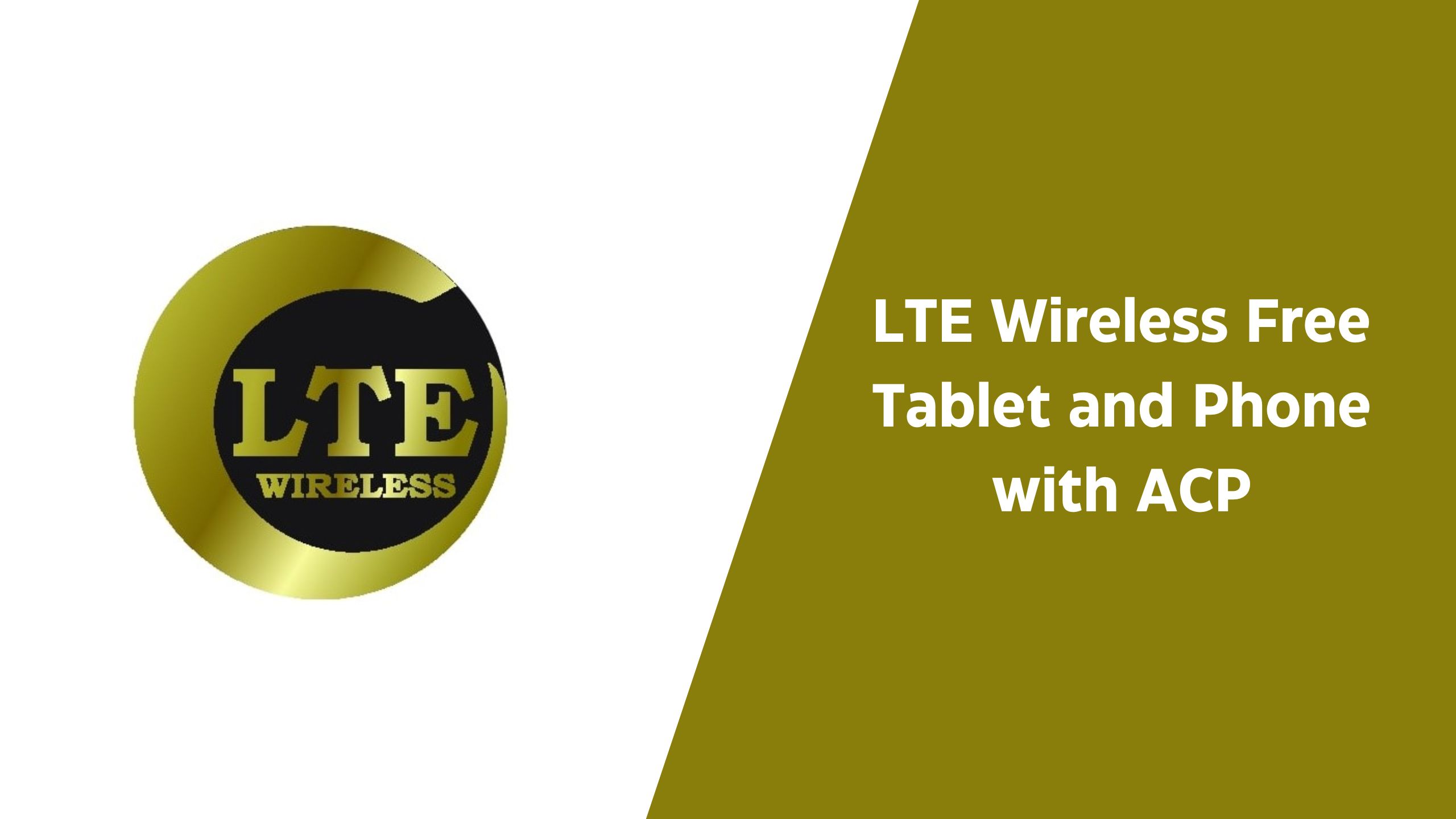 LTE Wireless, a participant in the Affordable Connectivity Program (ACP), offers valuable discounts to eligible individuals and households. While their website may lack detailed company information, they clearly outline the benefits they provide through ACP.
Qualified individuals and households can enjoy a substantial $30 monthly discount on internet and wireless services. For those residing on eligible Tribal Lands, this discount increases to an impressive $75 per month.
Besides, Make sure to set up your LTE Wireless APN Settings for a seamless connection.
LTE Wireless Free Tablet and Phone Offer with ACP
If you meet the qualifications, LTE Wireless extends an enticing offer: a complimentary tablet accompanied by a monthly discount. Although the brand of the tablet is not explicitly mentioned on their website, as of my last update in September 2023, they featured an image of the Nitro 8 tablet and Astro 55R smartphone. This package also includes free talk, text, and data.
back to menu ↑
Bring Your Own Device to LTE Wireless
If you currently possess a phone and qualify for the ACP discount, you have the option to bring your device to LTE Wireless. The only requirement is that your phone must be compatible with their network. Unfortunately, their website lacks a "Compatibility Checker" page, so confirming compatibility involves reaching out to LTE Wireless directly.
LTE Wireless has not provided a list of states where they are authorized to offer wireless services on their website. To ascertain whether they operate in your state, it's advisable to contact them directly for clarification.
back to menu ↑
How to Qualify for LTE Wireless ACP
To be eligible for the monthly discounts and free tablet through the Affordable Connectivity Program (ACP), you need to meet one of these criteria:
Have a household income at or below 200% of the Federal Poverty Guidelines.
Participate in or receive benefits from one of the following programs:
SNAP (Supplemental Nutrition Assistance Program)
Medicaid
Section 8
Public Housing
WIC (Women, Infants, and Children)
Lifeline
Received a Federal Pell Grant during the current award year
If you live on Qualifying Tribal lands, you can qualify by participating in one of these programs:
Bureau of Indian Affairs General Assistance
Affordable Housing Programs
Tribal Head Start
Food Distribution Program on Indian Reservations
Meeting any of these conditions makes you eligible for the ACP benefits provided by LTE Wireless.
back to menu ↑
How to Apply for LTE Wireless ACP
To apply for the ACP discounts offered by LTE Wireless, follow these steps:
Ensure you meet the eligibility criteria mentioned above.
Visit the National Verifier website to apply for ACP benefits. The approval process typically takes around 20 to 30 minutes, but it may take longer in certain cases, such as if there are issues with your documentation or a high volume of applicants causing delays.
Once your application is approved by the National Verifier, proceed to LTE Wireless to apply for their service.
This straightforward process allows you to access the ACP discounts and benefits provided by LTE Wireless.
---
We hope this guide has been helpful in understanding LTE Wireless and the Affordable Connectivity Program. If you face any issues or have questions, please reach out. Your feedback matters, and we wish you success in accessing affordable connectivity.