Welcome to our comprehensive article on the American Assistance Free Government Phone Program. In this guide, we'll explore the Lifeline and Affordable Connectivity Program (ACP) plans offered by American Assistance, along with the eligibility criteria and application process. Let's get started!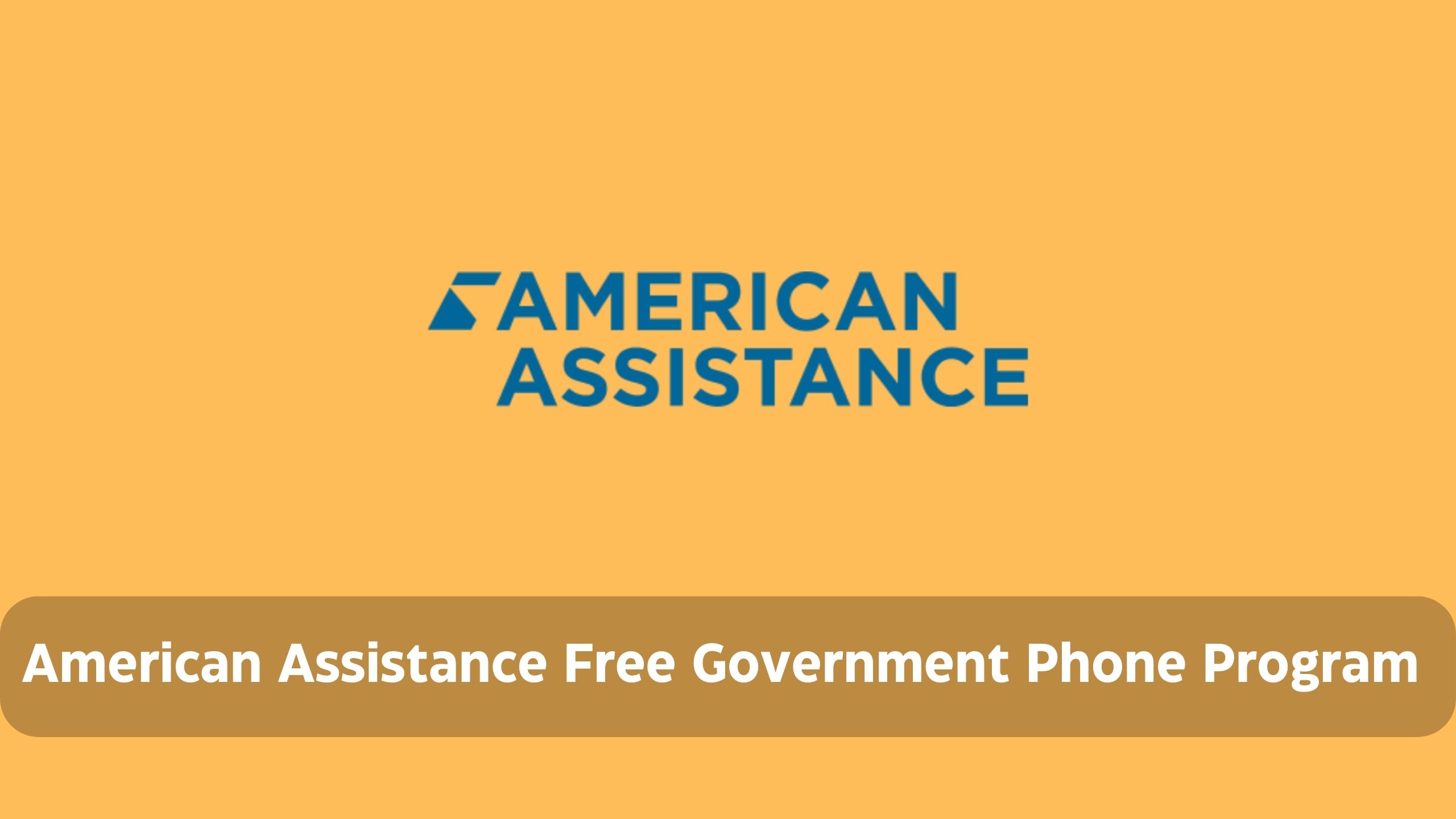 Tips: Take a moment to set up your American Assistance APN Settings to optimize your connection experience.
American Assistance Lifeline and ACP Plans
Free Cell Phone Plans
The Affordable Connectivity Program (ACP) is a recent Government initiative aimed at assisting low-income households with internet service and connected devices. ACP helps you improve your service plan, allowing you to stay connected to job opportunities, schools, healthcare providers, and your loved ones.
Lifeline is a government program that offers free cell phone service to eligible consumers. Its aim is to ensure that all Americans have access to the opportunities and security that phone service provides.
Img
American Assistance is a phone company that takes part in both the Lifeline and Affordable Connectivity Programs (ACP). By participating in these programs, they can provide qualified households with free government phones and free internet service. While they offer programs in various states, they offer both Lifeline and ACP in some states and ACP only in others.
The American Assistance Lifeline programs offer a free Smartphone, and along with that, they provide:
All States Except California
Unlimited Voice Minutes
Unlimited Text Messages
4.5GB of Data (Internet)
Cost: $0
California Plan
Unlimited Voice Minutes
Unlimited Text Messages
6GB of Data (Internet)
Cost: $0
If you want additional data or internet, you can purchase one of the Top Up bundles. However, if you qualify for the ACP program, you can get extra data for free. By combining the ACP with Lifeline plans, eligible households receive 10GB of data, along with unlimited text and voice.
If the provided monthly data isn't enough, you have the option to buy more data with the following prices:
100 MB: $4.49
250 MB: $5.49
500 MB: $8.99
1 GB: $15.99
2 GB: $24.99
3 GB: $29.99
5 GB: $44.99
For households in ACP Only states, the internet discount is as follows:
Free tablet (It's a one-time $100 discount toward the tablet purchase, which includes a $14.95 copayment).
$30 per month on Internet service.
Up to $75 a month for households residing on qualified Tribal Lands.
Currently, American Assistance is authorized to offer Lifeline/ACP plans in the following states:
Arizona
Arkansas
California
Colorado
Georgia
Hawaii
Illinois
Indiana
Kentucky
Maryland
Michigan
Minnesota
Nevada
Ohio
Pennsylvania
Puerto Rico
Rhode Island
South Carolina
Utah
West Virginia
Florida (ACP Only)
Massachusetts (ACP Only)
New Jersey (ACP Only)
New York (ACP Only)
Tennessee (ACP Only)
Texas (ACP Only)
Virginia (ACP Only)
Wisconsin
back to menu ↑
How to Qualify for American Assistance's ACP/Lifeline
Eligibility for the benefits
To enjoy the discounted and/or free plans, you need to meet the income requirements for the Lifeline and Affordable Connectivity Program. Here are the eligibility criteria:
Your household income must be at or below 135% of the Federal Poverty Guidelines for Lifeline or 200% for ACP.
Alternatively, you qualify if someone in your household receives benefits from these government programs:

Federal Public Housing Assistance (FPHA)
Medicaid/MediCal
Supplemental Nutrition Assistance Program (SNAP)
Supplemental Security Income (SSI)
For those living on Tribal lands, additional qualifying programs include:
Bureau of Indian Affairs General Assistance
Food Distribution Program on Indian Reservations (FDPIR)
Tribal Head Start
Tribally-Administered Temporary Assistance to Needy Families (TANF)
Here are a few important tips for Lifeline/ACP:
Only one Lifeline phone is allowed per household.
You need to recertify annually to show you still meet the eligibility requirements.
Use your free phone at least once every 30 days to keep your Lifeline benefits.
If your phone is lost or stolen, contact American Assistance right away. They will suspend service to protect your minutes and help you get another phone. Please note that the replacement phone is not free.
For more information about qualifying programs for Lifeline/ACP, visit the Consumer Eligibility page on the Universal Service Administrative Company's website.
back to menu ↑
How to Apply for Lifeline/ACP
Signing up for free government phones
After confirming your eligibility, the next step is to create a Lifeline application by visiting the National Verifier website. Remember to upload proof that you qualify for Lifeline, as well as a copy of your ID to verify your identity. Accepted forms of ID include driver's license, passport, military ID, and more.
Once your Lifeline application is approved, you can proceed to apply for the American Assistance free phone plans. You can apply online or contact them by calling or texting at 1-877-266-7212.
Conclusion
In conclusion, the American Assistance Free Government Phone Program offers valuable benefits through the Lifeline and Affordable Connectivity Program (ACP) plans. By meeting the eligibility criteria and completing the application process, qualified individuals can access free government phones and internet service. Take advantage of this program to stay connected with ease and enjoy the advantages it brings to your daily life.