In today's world, being connected is important. Assist Wireless is here to help by offering free government phones and unlimited data, talk, and text plans. They do this through the Lifeline program and the Affordable Connectivity Program (ACP). Which plan you qualify for depends on whether you are enrolled in Lifeline only, ACP only, or both programs. Assist Wireless provides their services in Oklahoma, Arkansas, Maryland, and Missouri. If you live in one of these states and meet the criteria, you can choose from the plans I will describe below.
Table of content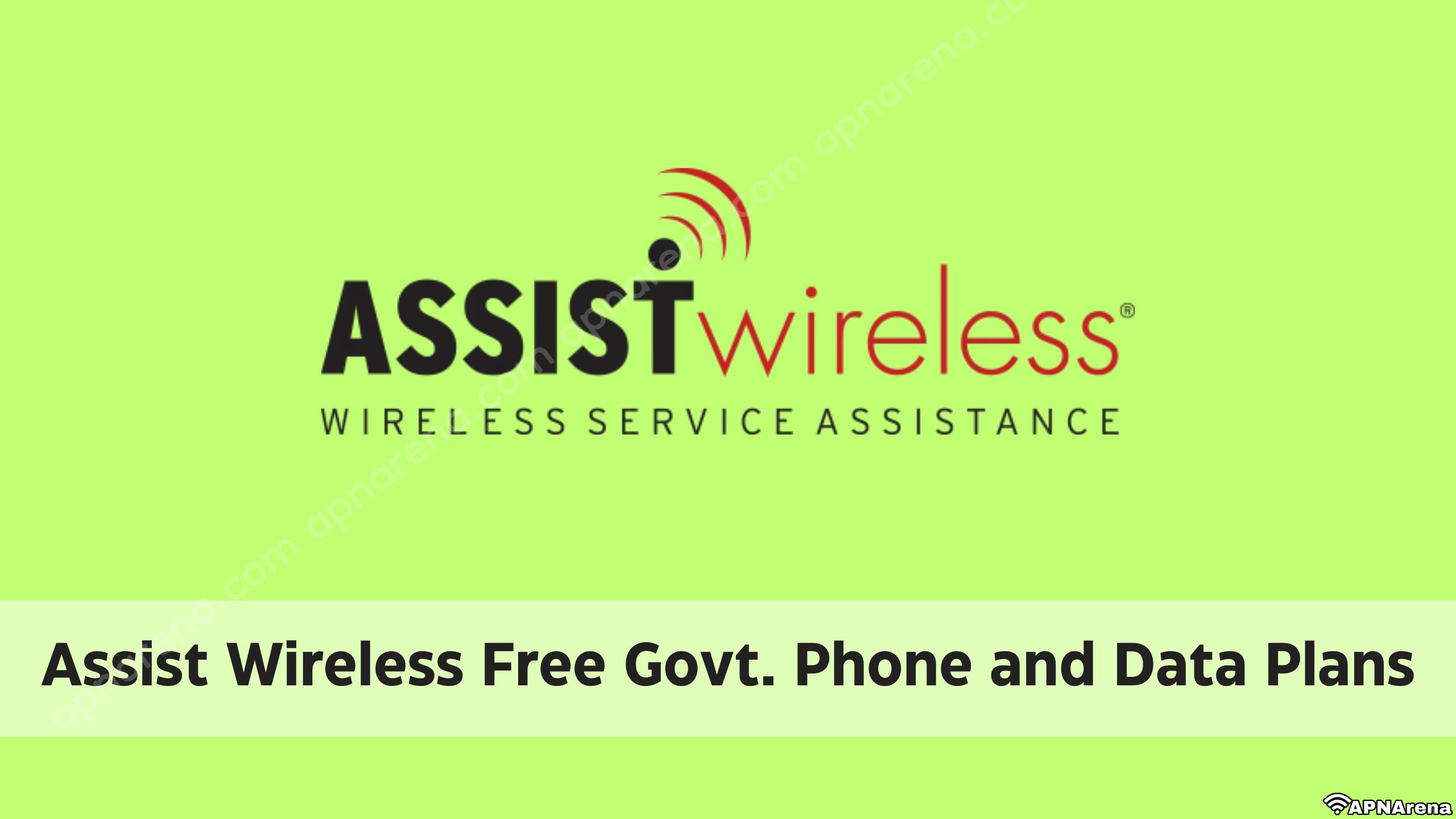 Tips: Don't forget to properly configure your Assist Wireless APN settings to ensure a seamless and uninterrupted mobile data connection.
Assist Wireless Lifeline and ACP Plans
Assist Wireless offers these plans to help eligible individuals access essential communication services at affordable rates. With Lifeline, you can enjoy discounted phone services, while ACP provides affordable internet options. By participating in these programs, Assist Wireless aims to ensure that everyone has the opportunity to stay connected without straining their budget.
back to menu ↑
Arkansas, Missouri, and Non-Tribal Oklahoma Plans
Here are the plan details:
Lifeline & ACP Plan
Unlimited Talk
Unlimited Text
10GB of Data
Cost: $0
back to menu ↑
Maryland Plans
Here are the plan details:
Lifeline & ACP Plan
Unlimited Talk
Unlimited Text
12GB Data
Cost: $0
Lifeline Only Plan
50 Talk Minutes
50 Texts
4.5GB Data
Cost: $0
back to menu ↑
Oklahoma Plan
Here are the plan details:
Tribal Lifeline & ACP Plan
Unlimited Talk
Unlimited Text
Unlimited Data
Cost: $0
If you select a plan that does not include unlimited Data, Talk, and Text and you use the allotted data/talk/text, Assist Wireless has refill options as follows:
| Data | Talk | Text |
| --- | --- | --- |
| 100MB – $4 | 100 Min – $4 | 1000 Texts – $5 |
| 500MB – $12 | 400 Min – $8 | 2000 Texts – $8 |
| 1GB – $15 | 1000 Min – $15 | 4000 Texts – $12 |
back to menu ↑
Eligibility for Assist Wireless Lifeline and ACP
To take advantage of the phone plans mentioned above, you need to prove your eligibility for the Lifeline and ACP programs. These programs are designed to assist low-income households in affording phone and internet services. To qualify, you must meet at least one of the following criteria:
For Lifeline, your household income should be 135% or below the Federal Poverty Guidelines. For the ACP program, the household income limit is 200% or below the Federal Poverty Guidelines.
You or someone in your household should receive benefits from any of the following government assistance programs:

Supplemental Nutrition Assistance Program (SNAP)
Medicaid
Supplemental Security Income (SSI)
Federal Public Housing Assistance (FPHA)
Veterans and Survivors Pension Benefit
If you live on Tribal lands, additional programs include:
Bureau of Indian Affairs General Assistance
Food Distribution Program on Indian Reservations (FDPIR)
Tribal Head Start
Tribally-Administered Temporary Assistance to Needy Families (TANF)
For more details about qualifying programs, please visit the Consumer Eligibility page on the USAC website.
back to menu ↑
How to Apply for Assist Wireless Lifeline and ACP
If you meet the requirements, you will need to provide valid proof to confirm your eligibility. It's important that the documentation you provide is current. Along with proof of eligibility, you must also show proof of your identity. This means providing a government-issued ID card, like a driver's license, a valid US military ID, or an unexpired permanent resident or resident alien card.
Another item you'll need is proof of your address. This can be fulfilled by providing a utility bill, a current mortgage or lease statement, or a driver's license that displays your current address.
Once you have gathered all the necessary documents, you can visit the National Verifier website to apply for Lifeline. Once your application is approved, you can proceed to sign up for the free service at Assist Wireless. You have the option to sign up online, visit an Assist Wireless store (located exclusively in Oklahoma), or call them at 1-855-392-7747.
To check the status of your application, you can log into your online account, visit a store, or call their Customer Service Representatives for assistance.
back to menu ↑
Important Information about Lifeline and ACP Programs
Are you considering applying for the Lifeline and Affordable Connectivity Program (ACP)? It's important to be aware of certain details to ensure a smooth experience with these beneficial programs. Here are some essential things you should know:
Only one Lifeline/ACP benefit is available per household.
Annual recertification is required: To maintain your eligibility, you must recertify annually. You will have 60 days to complete the recertification process. For a quick and convenient recertification experience, simply call 855-359-4299 and follow the prompts provided.
Lifeline benefits are not transferrable. This means that the benefit is tied to the eligible individual who qualifies for it and cannot be transferred to another person or household.
back to menu ↑
Why should you choose Assist Wireless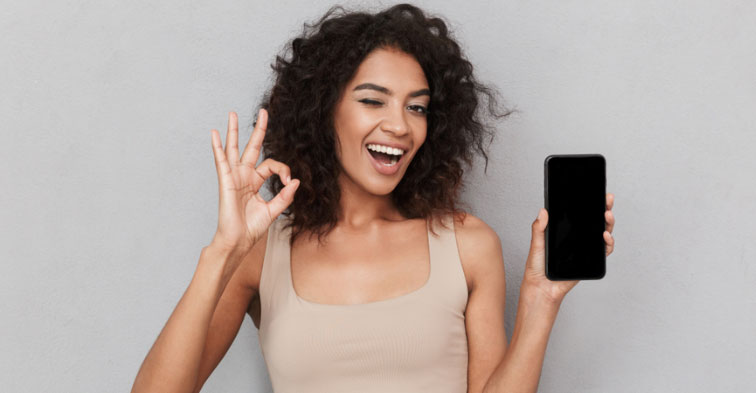 When it comes to free government phone service in Oklahoma, Assist Wireless stands out as the top Lifeline provider, offering an array of unbeatable benefits. By choosing Assist Wireless, you can experience seamless connections with loved ones, healthcare providers, and more. Here are more reasons why Assist Wireless is the ideal choice for your communication needs:
Free Unlimited Data, Talk, and Text: For a limited time, qualifying for Lifeline service in Oklahoma grants you access to unlimited data, talk, and text, all for FREE. Stay connected without worrying about exceeding limits or incurring additional charges.
Amazing Rewards: At Assist Wireless, we believe in rewarding our customers. Enjoy special rewards on your birthday and activation date anniversary. Additionally, we offer numerous opportunities to earn FREE account credits, allowing you to enjoy even more benefits.
Convenient Store Locations: With over 29 Assist Wireless store locations (and counting) across Oklahoma, accessing our services is convenient and hassle-free. Visit any of our stores to get personalized assistance and support.
Lowest Refill Prices: Refilling your talk, text, and data is affordable with Assist Wireless. Benefit from the lowest refill prices available, such as getting 1GB of data for only $15. Save money while staying connected.
---
Conclusion
In summary, Assist Wireless offers free government phones, unlimited data, talk, and text plans through Lifeline and ACP programs. With convenient store locations, low refill prices, and amazing rewards, choosing Assist Wireless ensures affordable and seamless connectivity. Stay connected effortlessly with Assist Wireless and enjoy the benefits of accessible communication services.