Looking to get a free iPhone or Samsung phone through the Cintex Wireless Free Government Phone and Tablet Program? In this article, we'll guide you through the qualification and application process. Whether you're eyeing an iPhone or a Samsung device, learn how to access these benefits with ease.
Cintex Wireless, headquartered in Houston, Texas, has been operating since 2010. They specialize in offering Lifeline and Emergency Broadband Benefit programs from the FCC to assist low-income and unemployed individuals. When you apply with Cintex Wireless, you'll receive complimentary services, including a free phone and unlimited data, talk, and text.
Cintex Wireless is part of HTH Communication, a prominent player in the global phone distribution industry, led by its founder and CEO, Henry Do.
Tips: Take a moment to set up your Cintex Wireless APN Settings to optimize your connection experience.
Cintex Wireless Lifeline & ACP Plans
The Lifeline program was established in 1985 by the Federal Communications Commission and was created to help eligible low-income consumers in every state, territory, commonwealth, and on Tribal lands have access to telecommunication services.
The Affordable Connectivity Program (ACP) is a program by the Federal Communications Commission (FCC) that started on December 31, 2021. It replaces the Emergency Broadband Benefit (EBB) program and aims to provide connectivity to low-income individuals. Unlike the Lifeline program, ACP is separate and focuses on bringing affordable internet access.
Both of the programs is managed by the Universal Service Administrative Company (USAC) and is funded by the U.S. Government.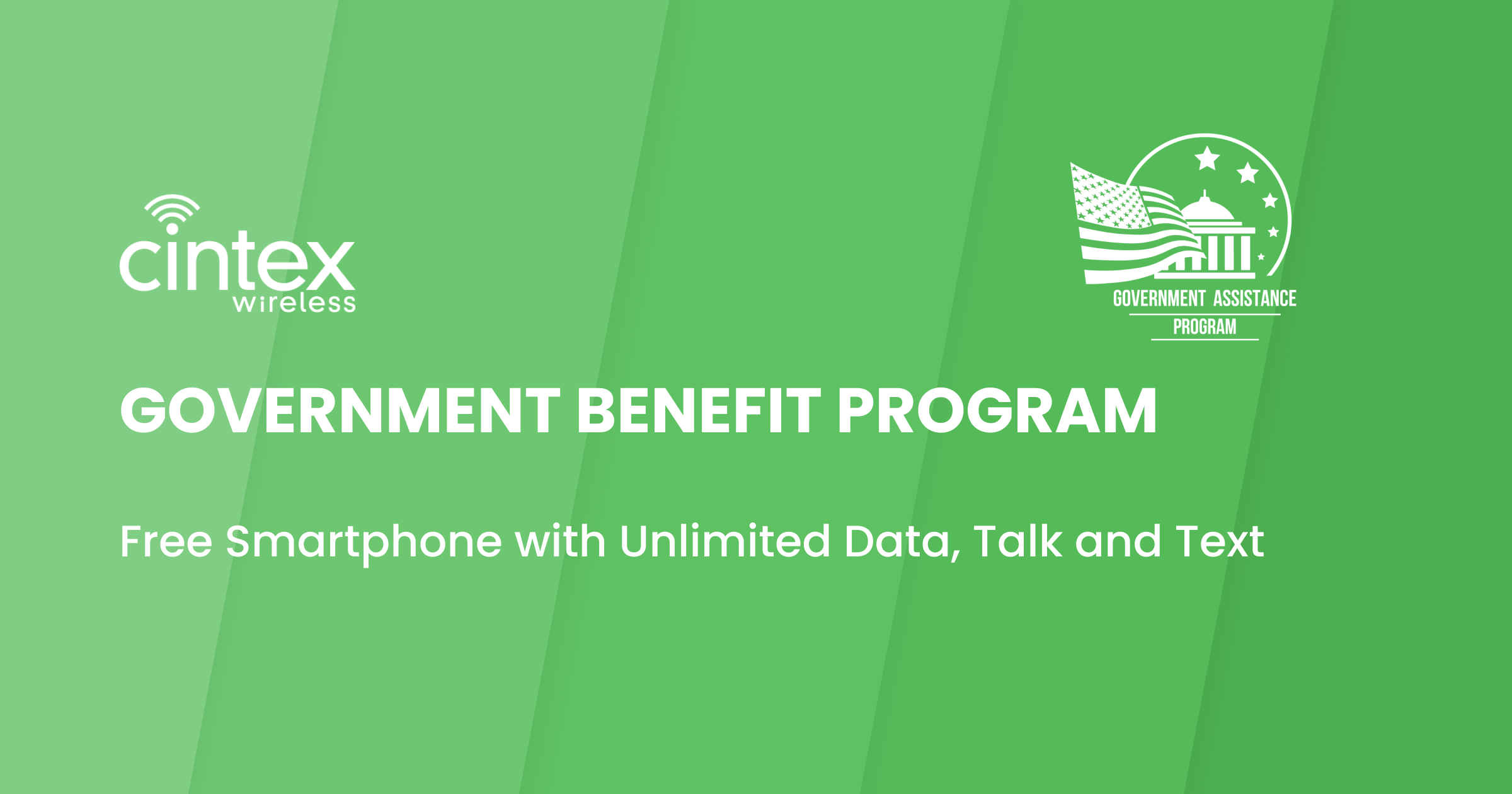 Cintex Wireless is a participant in both the Lifeline and Affordable Connectivity Program (ACP), which enables them to provide appealing wireless plans at low or no cost to eligible households. These plans offer free smartphones or discounted tablets.
At present, Cintex offers a free device when you purchase a tablet at a reduced rate of $10.01. Additionally, you may qualify for free unlimited service, depending on whether you're enrolled in Lifeline, ACP, or both programs.
Cintex Plan Options:
Lifeline Only

Bring your own phone (no free smartphone)
Free SIM card
4.5 GB of data
1,000 talk minutes
Unlimited texts
Monthly cost: $0

ACP Only

Free Smartphone
8 GB Data
Unlimited Talk
Unlimited Text
Monthly cost: $0

Lifeline and ACP

Free Smartphone
15GB high-speed data
Unlimited Talk
Unlimited text and picture messaging
Monthly cost: $0
All three plans include features like caller ID, call waiting, 3-way calling, and voicemail. The specific phone models offered depend on availability. The selection of free phones from Cintex Wireless includes iPhone 7, iPhone 6 Plus, Galaxy S8, and more. Tablets available comprise Samsung Galaxy Tab S4, Alcatel Joy Tab 2, and others. You also have the option to purchase an Apple iPad Air for as low as $35, based on availability.
back to menu ↑
How to Qualify for Cintex's Lifeline and ACP : Eligibility Requirements
To access the benefits offered by the plans mentioned above, you need to be enrolled in either the Lifeline, ACP, or both programs. To meet the qualifications for these programs, you must fulfill at least one of the following criteria:
Participate in any of the following government assistance programs:

Medicaid/Medi-Cal
Federal Public Housing Assistance or Section 8
Supplemental National Assistance Program (SNAP)/CalFresh
Supplemental Security Income (SSI)
Women, Infants, and Children Program (WIC)
Tribal Assistance Programs
Any federal assistance programs mentioned above
Bureau of Indian Affairs General Assistance
Head Start (for households meeting the income standard)
Tribal Temporary Assistance for Needy Families (Tribal TANF)
Food Distribution Program on Indian Reservations

Alternatively, have a household income at or below 135% of the Federal Poverty Guidelines to qualify for Lifeline, or 200% of the federal poverty guidelines to qualify for ACP.
In the case that you meet the qualifications either through program participation or household income, you'll need to provide documented proof of your eligibility.
back to menu ↑
Applying for Lifeline and Cintex
Start by visiting the National Verifier website to apply for Lifeline. You'll need to upload evidence of your eligibility. Once you're approved for Lifeline benefits, head over to the Cintex Wireless website and click on the Apply Now button to initiate your Cintex application. Similar to the National Verifier, you'll have to provide proof of eligibility and enrollment on the Cintex site as well.
Cintex mentions that the application approval process generally takes around 20 to 30 minutes, assuming you provide the necessary documents. In some cases, it might take 3 to 4 days if there's a need to reconfirm your documentation. You can always check the status of your application here.
After your approval, you'll receive an email confirmation along with an order tracking number.
Here are some important points to remember:
You must use your FREE Lifeline service at least once every 30 days or it will be terminated.
The Lifeline benefit is non-transferrable to another person.
Only eligible consumers may enroll in the Lifeline program.
Only low-income consumers with proof of eligibility are qualified to enroll.
Only one Lifeline benefit is permitted per household.
---
Conclusion
I hope this guide has been helpful in understanding the Cintex Wireless Free Government Phone and Tablet Program. If you have any questions or run into any issues during the application process, please feel free to ask in the comments below.