Clear Wireless offers an incredible opportunity with their Affordable Connectivity Program (ACP) – a supported government benefit program. If you qualify, you can enroll in ACP and enjoy free phone and discounted internet services. Remember, ACP service is limited to one per household and is non-transferable. In this guide, we'll take you through the eligibility criteria and the simple application process for this fantastic program. Find out if you're eligible and apply now to stay connected with Clear Wireless!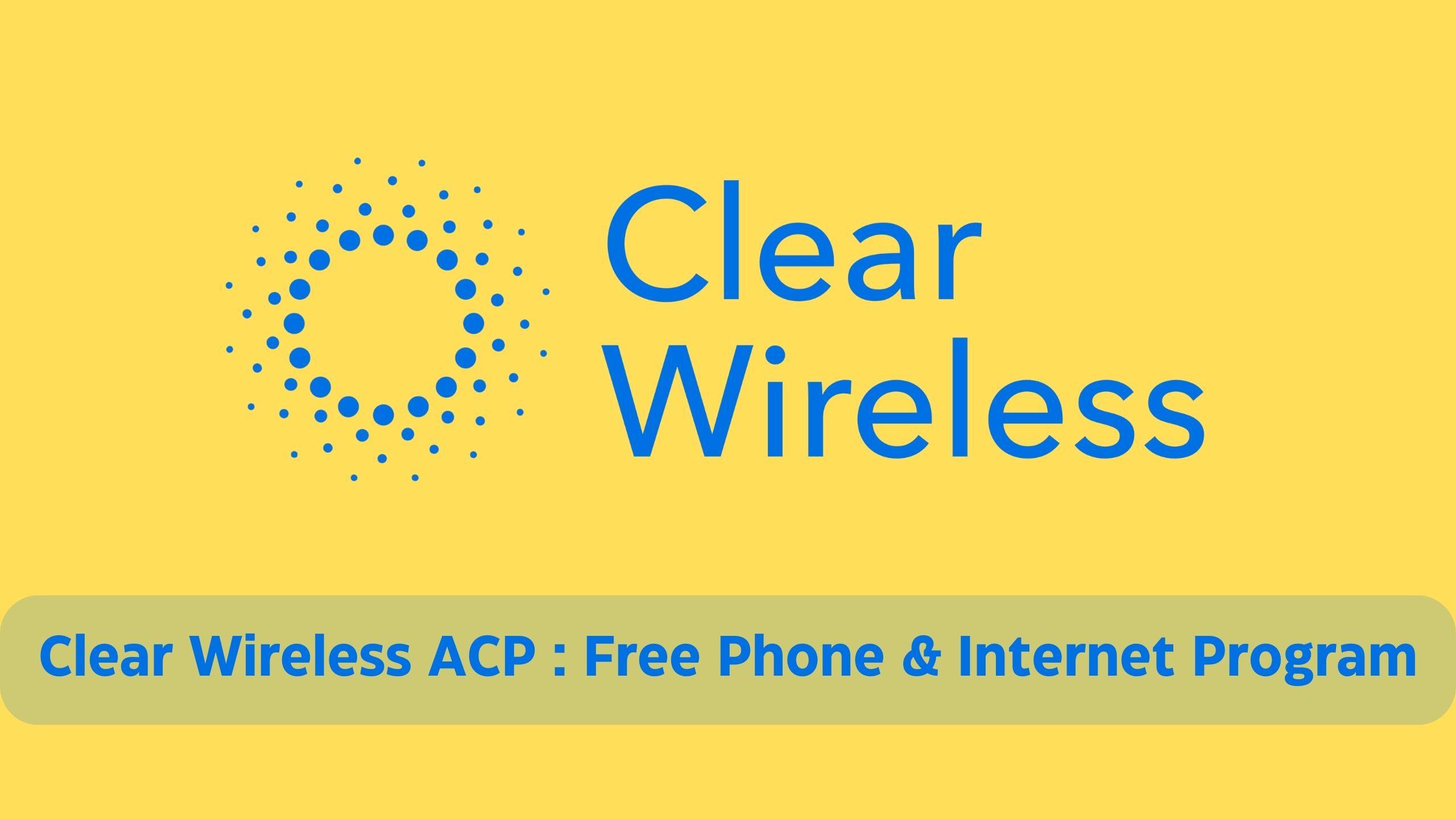 *Make sure to set up your Clear Wireless APN Settings for a seamless connection.
Clear Wireless ACP Plans
Free Internet with ACP
Clear Wireless is part of the Federal Affordable Connectivity Program (ACP), which means they offer discounts to low-income individuals and households. Their ACP benefits include unlimited talk, text, and data, or even a free hotspot. It seems that Clear Wireless focuses on providing discounted devices and internet service.
With the Affordable Connectivity Program, eligible households can get a monthly credit of up to $30 to use for internet service. For qualified households living on Tribal Lands, this credit can go up to $75.
Currently, Clear Wireless offers two internet plans for you to choose from:
Ultimate
Cost: $30/month | Free with ACP
No monthly contracts
Nationwide Service
Unlimited Talk
Unlimited Text
10GB High-Speed Data*
Ultimate+
Cost: $75 per month | Free with ACP
For Households on Qualifying Tribal Lands
No Monthly Contracts
Unlimited Talk
Unlimited Text
15GB High-Speed Data*
*As per the Clear Wireless website, high-speed data may be reduced if you use excessive amounts. In our experience, high-speed data is often reduced once you go over your monthly limit.
back to menu ↑
How to Qualify for ACP Benefits
Eligibility for Clear Wireless' ACP
To qualify for benefits under the Affordable Connectivity Program, you need to meet one of the following requirements:
Enroll in Lifeline.
Have a household income at or below 200% of the Federal Poverty Guidelines.
Participate in one of the government assistance programs listed below:
SNAP / Food Stamps / CalFresh
Pell Grant in the current award year
Medicaid / Medi-Cal
Special Supplemental Nutrition Program for Women, Infants, and Children (WIC)
Supplemental Security Income (SSI)
Section 8 / Federal Public Housing Assistance (FPHA)
Veterans Pension and Survivors Benefit
Bureau of Indian Affairs General Assistance
Free and Reduced-Price School Lunch Program or School Breakfast Program
For a full list of qualifying programs, you can check the USAC website.
back to menu ↑
How to Apply for Clear Wireless' ACP
Signing up for the benefits
To sign up for Clear Wireless ACP Plans, follow these steps:
Make sure you meet the eligibility criteria.
Visit the National Verifier and apply for ACP. Approval typically takes about 20 to 30 minutes.
Once approved, head over to Clear Wireless and request their service and discounts. Enjoy your benefits!
Check out the Clear Wireless ACP Coverage Map and Availability to see if you can get free phone and discounted internet services in your area.
---
Conclusion
In conclusion, Clear Wireless ACP provides a valuable opportunity for eligible individuals to access free phone and discounted internet services. Take advantage of this government-supported program and stay connected with ease. Don't miss out – check your eligibility and apply today to experience the benefits of Clear Wireless ACP!