Welcome to our comprehensive article on the Easy Wireless Free Government Phone and Tablet Program. In this guide, we'll walk you through the Lifeline and Affordable Connectivity Program (ACP) plans offered by Easy Wireless, along with the eligibility criteria, application process, and how to check the status of your application. Let's get started!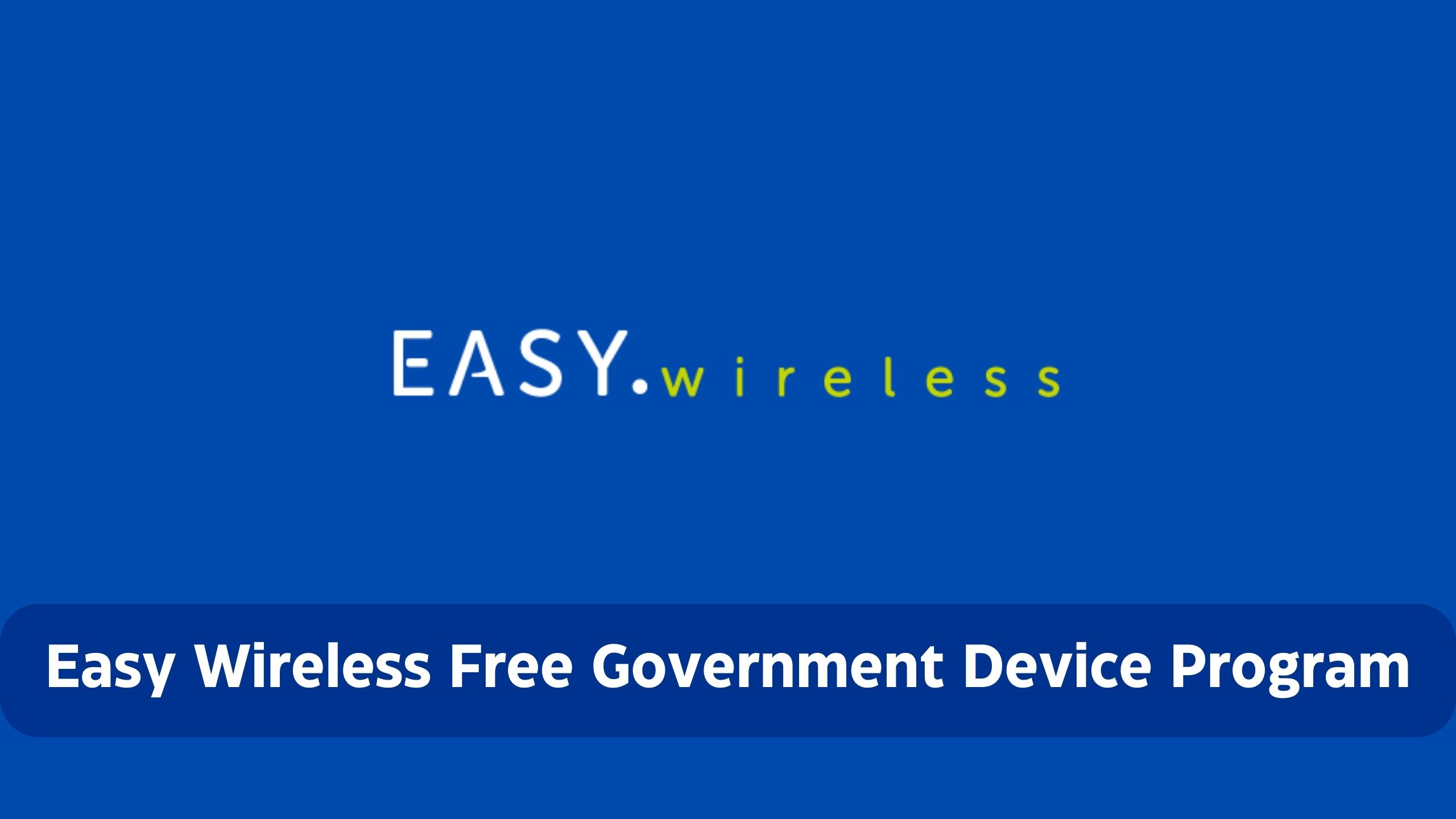 **Tips: It's essential to configure your Easy Wireless APN Settings to maintain a consistent and smooth connection.
Easy Wireless – Lifeline/ACP Plans
Free Government Device
Lifeline is a program funded by the government that offers eligible consumers free wireless service. Moreover, the ACP benefit gives you even more monthly data to enjoy.
Easy Wireless is part of both the Lifeline and Affordable Connectivity Program (ACP). This allows them to provide free Smartphones and free service to eligible households. Their service includes free monthly talk, free monthly text, and a specific amount of data based on your location and plan.
Currently, Easy Wireless offers four different plans in the states of Arkansas, Missouri, Kentucky, and Oklahoma as follows:
Lifeline & ACP
Free Smartphone
Free Monthly Talk and Text
Free Monthly Unlimited Data
Free SIM Card
ACP Plan
Free Smartphone
Free Monthly Talk and Text
Free Monthly 5 GB of Data
Free SIM Card if needed
Here are the Lifeline-only plans that Easy Wireless offers:
Lifeline Only
$25 available for Smartphone
1,000 Monthly Talk Minutes
Free Monthly Text
Free SIM Card if you bring your own phone
25 MB Data
Tribal Lifeline Only
Free Smartphone
Free Text
Free Talk
6 GB High Speed Data
All four plans offered by Easy Wireless include phones with the following features:
Caller ID
Call waiting
Call forwarding
Voicemail
Three-way calling
Text and picture messaging
Free 911 emergency services
Free 411 directory assistance
Free 611 customer care support
back to menu ↑
Easy Wireless' Lifeline and ACP Availability Map
Location of Operation
This map will show you the states where Easy Wireless offers Lifeline and Affordable Connectivity Program (ACP) plans. Discover the coverage areas and find out if you are eligible for these beneficial programs.
back to menu ↑
How to Qualify for Easy Wireless' Lifeline and ACP
Eligibility for the programs
To qualify for Easy Wireless plans, you must enroll in either the Lifeline, ACP, or both programs. Combining the ACP and Lifeline offers the widest coverage.
These plans are available only to eligible households, and to prove your eligibility, you must meet one of the following criteria:
Be a recipient of any of the following Government assistance programs:

Medicaid
Supplemental Nutrition Assistance Program (Food Stamps or SNAP)
Supplemental Security Income
Federal Public Housing Assistance
Veterans and Survivors Pension Benefit
Bureau of Indian Affairs General Assistance
Tribally-Administered Temporary Assistance for Needy Families
Food Distribution Program on Indian Reservations
Tribal Head Start

Have a household income at or below 135% of the Federal Poverty Guidelines for Lifeline. For the ACP program, the household income should be at or below 200% of the Federal Poverty Guidelines.
To prove your eligibility for the Lifeline and ACP programs, you must provide the necessary documentation for the current program year. Additionally, you'll need a government-issued identification to verify your identity.
Here are some important things to know about Easy Wireless plans:
Only one free government phone is allowed per household.
To keep your Lifeline benefits, you must use your phone at least once every 30 days.
You need to recertify your eligibility status annually.
Your monthly minutes will be replenished on your monthly anniversary date. For instance, if your service began on the 8th of the month, your monthly minutes will be renewed on the 8th of every month.
Easy Wireless currently does not offer international calling.
back to menu ↑
How to Apply for Easy Wireless' Lifeline and ACP
Application and Status Check
Now that you are eligible and have the required documentation, follow these steps to apply for Lifeline:
Visit the Lifeline National Verifier website and submit your application, along with the necessary documentation.
Once your Lifeline application is approved, head over to the Easy Wireless site. Enter your email address and zip code, and click "Enroll Now" to start the application process.
You'll receive an email notification upon approval. Remember to check your spam/junk folders, and add Easy Wireless to your contacts to ensure you receive important notifications.
To check the status of your application or find out when the phone will be shipped, log into your Easy Wireless online account.
---
Conclusion
In conclusion, Easy Wireless provides a valuable Free Government Phone and Tablet Program with Lifeline & ACP plans. By meeting the eligibility requirements and following the application process, eligible individuals can enjoy the benefits of free phones and tablets. Stay connected and make the most of these helpful programs offered by Easy Wireless. Apply today and experience the advantages they bring to your communication needs.