Are you interested in Patriot Mobile's phone and data plans? In this guide, I will discuss about Patriot Mobile's service. Let's learn about Patriot Mobile's plans and offers.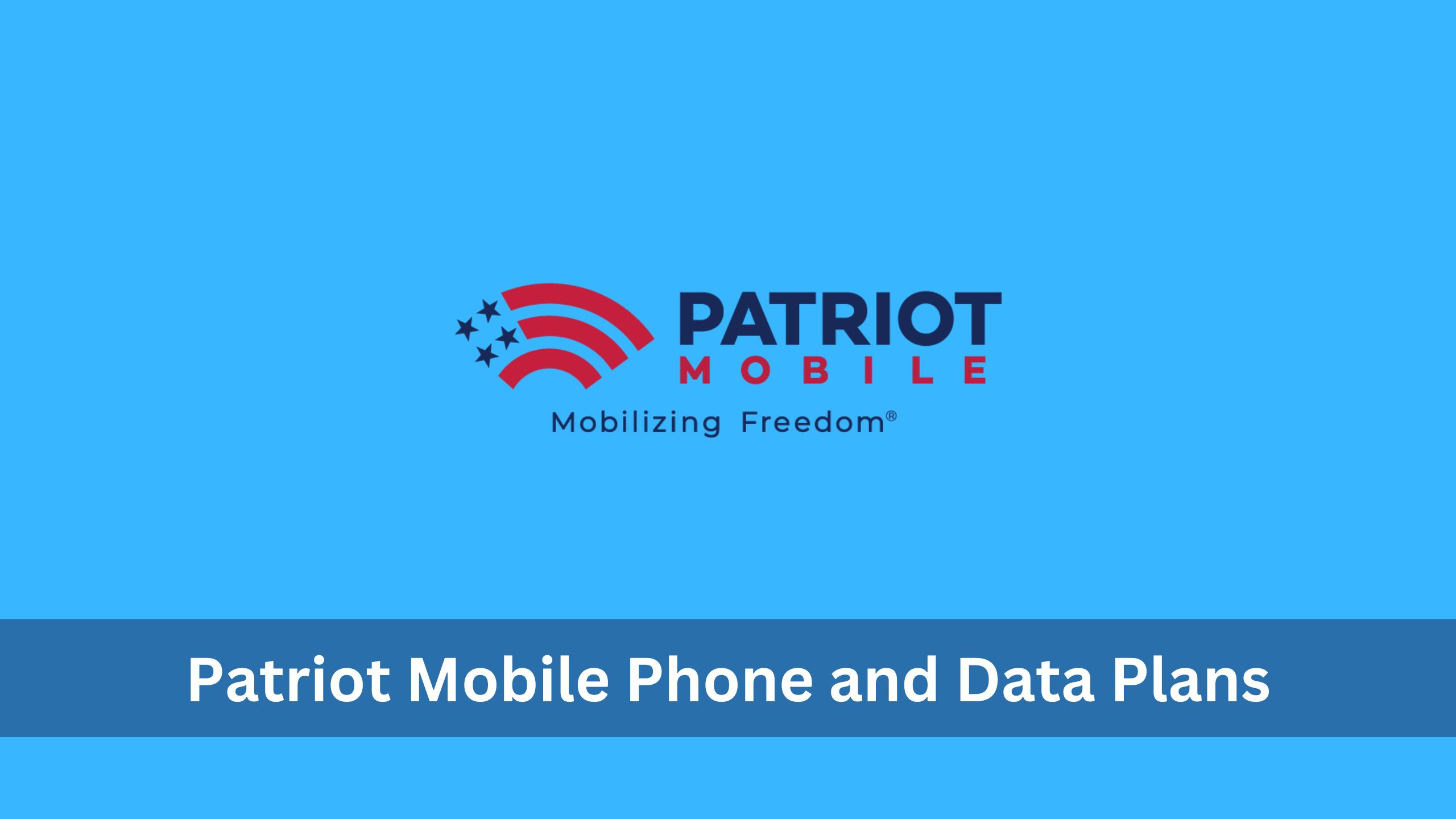 Patriot Mobile is recognized as America's sole Christian conservative wireless provider. The company provides extensive coverage through reliable, nationwide 4G or 5G networks. Patriot Mobile uses the T-Mobile US network to provide wireless services.
Besides, you need to configure your Patriot Mobile APN Settings correctly to make the most of your connection.
Patriot Mobile Data Plan
Patriot Mobile offers data plan to use internet that comes with unlimited data, talk & text feature.
Details Includes:
Unlimited Minutes and SMS
4G or 5G and VoLTE
Wi-Fi Calling
Unlimited Data- with allocated High-Speed Data
Plan Name
Data/Month
Talk & Text
Hotspot
Price/Line
1 Line
Price/Line
2 Lines
Price/Line
3+ Lines
FREEDOM OF SPEECH
1GB/MO
UNLIMITED TALK & TEXT
Not Included
$25.00
$22.50
$21.25
3GB PLAN
3GB/MO
UNLIMITED TALK & TEXT
Not Included
$35.00
$31.50
$29.75
10 GB PLAN
10GB/MO
UNLIMITED TALK & TEXT
Up to 10GB
$50.00
$45.00
$42.50
22GB UNLIMITED PLAN
22GB/MO
UNLIMITED TALK & TEXT
Not Included
$65.00
$58.50
$55.25
40GB ULTIMATE PLAN
40GB/MO
UNLIMITED TALK & TEXT
Up to 22GB
$75.00
$67.50
$63.75
back to menu ↑
Patriot Mobile Phone Plan
Patriot Mobile phone plans include several phones for their customers. Check out the details below:
| Phone Model | Price |
| --- | --- |
| NUU MOBILE F4L | MSRP $85.00 |
| IPHONE SE 3 | MSRP $489.00 |
| Samsung Galaxy A14 5G | MSRP $219.00 |
| Moto G 2023 | MSRP $269.00 |
Frequently Asked Questions
Here are some frequently asked questions about Patriot Mobile's services:
Does Patriot Mobile has unlimited data?

Yes, Patriot Mobile offers unlimited data along with a designated amount of high-speed data.

What Phones Work with Patriot Mobile?

Phones That Work with Patriot Mobile:
Apple: Most newer iPhones starting with the iPhone SE (2nd generation) are compatible. Older iPhones may work but check their features.
Samsung: Recent Samsung phones like the Galaxy S9, S10, S20 series, and newer models usually work. Some mid-range Galaxy A series phones may also be compatible.
Google: Google's Pixel phones, especially from the Pixel 3a onwards, are good to use on Patriot Mobile.
Other Brands: Many brands like LG, Motorola, and OnePlus make phones that can be used with Patriot Mobile. Just make sure to check a specific phone's compatibility.
I hope this guide has provided you with valuable insights into Patriot Mobile's phone and data plans. If you have any more questions or need further assistance, don't hesitate to reach out.