Safelink Wireless has been a trusted participant in the Lifeline Program, offering free phone services to eligible individuals and families. Now, with the introduction of the Affordable Connectivity Program (ACP), Safelink has expanded its offerings to provide even more benefits to qualified households enrolled in both Lifeline and ACP. In this article, we'll explore Safelink's free phone and data plans, eligibility requirements, application process, and more.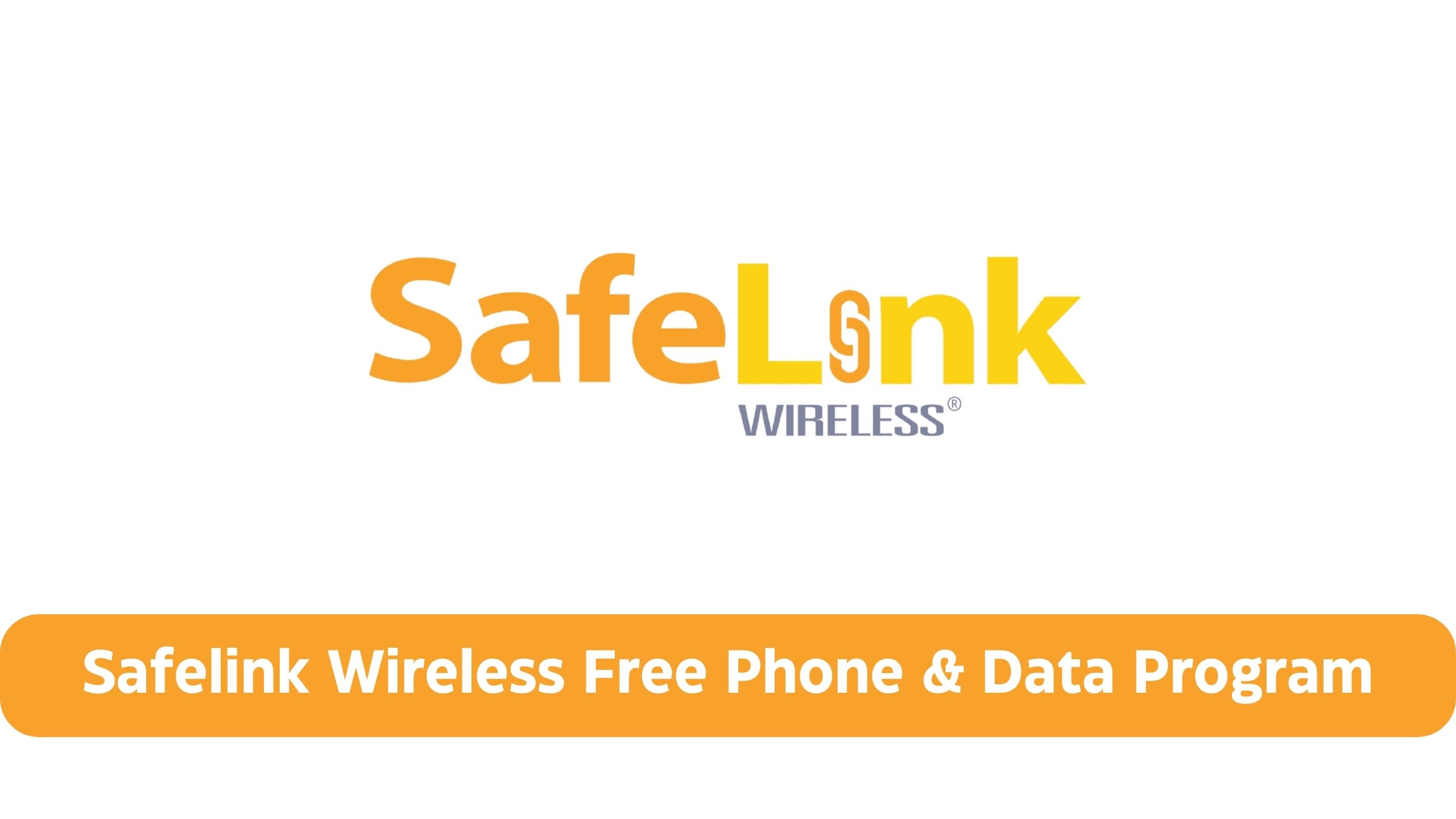 *Ensure your connection is problem-free by configuring your Safelink Wireless APN Settings accordingly.
Safelink Wireless ACP Plans
Free Phone and Unlimited Data
The ACP is a special government program from the FCC to help eligible households stay connected. It covers part of the cost of mobile service (up to $30) to make it more affordable for families. The goal is to ensure that everyone can access essential connectivity services without breaking the bank.
In an effort to bridge the digital divide and bring seamless connectivity to households in need, SafeLink is proud to introduce the Affordable Connectivity Program (ACP). As a federal government benefit program initiated by the FCC, the ACP goes beyond the Lifeline program, offering eligible SafeLink customers additional free benefits that empower them to stay connected with their loved ones, engage in virtual classrooms, and participate in vital video conferences.
Eligible SafeLink customers can now choose from two exclusive plans offered through the Affordable Connectivity Program (ACP), tailoring their connectivity needs to their preferences. Keep your existing device and number while benefiting from the following options:
Plan 1: Unlimited Data, Talk & Text:
Unlimited Data: Access unlimited data for seamless browsing, streaming, and staying informed without worrying about data limits.
Unlimited Talk & Text: Stay seamlessly connected with loved ones through unlimited talk and text services, fostering meaningful conversations that matter.
Up to 10GB of Hotspot Data: Utilize up to 10GB of hotspot data to transform your phone into a mobile Wi-Fi hotspot, sharing internet connectivity with other devices.
Plan 2: Unlimited Talk & Text + FREE Smartphone or SIM Card:
Unlimited Talk & Text: Enjoy unlimited talk and text services to stay connected with your loved ones without restrictions.
FREE Smartphone or SIM Card: Eligible customers can receive a free smartphone or SIM card, providing a convenient and cost-effective way to access the ACP program benefits.
Most GSM Smartphones are Compatible: Make the most of the ACP program with compatibility across a wide range of GSM smartphones.
back to menu ↑
How to Qualify for Safelink Wireless ACP/Lifeline
Lifeline/ACP Eligibility
To join any of the plans mentioned above, you need to be enrolled in Lifeline and/or ACP. The good news is that the eligibility requirements for both plans are similar. So, if you meet the requirements, it's a good idea to enroll in both to get more benefits.
You are eligible if you receive government assistance benefits from any of the following programs:
Medicaid
Federal Public Housing Assistance (Section 8)
Supplemental Nutrition Assistance Program (SNAP) Food Stamps
Supplemental Security Income (SSI)
Veterans and Survivors Pension Benefit
Please note: California residents have additional government assistance programs that make them eligible. Please see the California Lifeline Eligibility page on CA.gov for more details.
Additional Eligibility Programs in Tribal Land States: In states with Tribal Land, you can qualify through these programs:
Bureau of Indian Affairs General Assistance (BIA)
Food Distribution Program on Indian Reservations (FDPIR)
Trial Head Start (if the household meets income qualifying standard)
Tribally Administered Temporary Assistance for Needy Families (Tribal TANF)
Eligibility for Lifeline Based on Household Income: If you do not participate in any of the above programs, but your household income is at or below 135% of the Federal Poverty Guidelines, you are eligible for Lifeline.
Eligibility for ACP Based on Household Income: To qualify for the Affordable Connectivity Program (ACP), you should meet the same government assistance program requirements as Lifeline. The major difference is the household income level, which should be at or below 200% of the federal poverty guidelines.
Here are some important points to keep in mind:
You need to recertify annually to prove you still qualify for the program.
If you received a free phone and leave the program, you can keep the phone.
For international calls, you'll need to buy the Global Calling card.
Monthly minutes are added to your phone within the first three days of each month, as long as your phone is on.
To apply for SafeLink services, first, make sure you meet the eligibility criteria. Then, go to the Lifeline National Verifier site and apply for Lifeline. You'll need to provide proof that you're eligible by uploading the required documents.
After getting enrolled in Lifeline, visit SafeLink Wireless and start the application process by entering your zip code. Don't forget to have your documentation ready, as you'll need it for the SafeLink application too.
Once you've completed the application, you can check your enrollment status and phone order status on the SafeLink website. It's easy, and you can enjoy the benefits of Lifeline support by applying for SafeLink services.
---
Conclusion
In summary, Safelink Wireless provides free phone and data plans through the Affordable Connectivity Programs. With nationwide coverage and generous data allowances, staying connected has never been easier. If you qualify, don't miss out on the convenience and affordability Safelink offers. Apply now and stay connected with Safelink Wireless!