Looking for budget-friendly internet and perhaps a free device? Starry Wireless could be the answer. This guide explores Starry Wireless's Affordable Connectivity Program (ACP), which provides discounted internet and other perks. Learn how to qualify and apply for these benefits.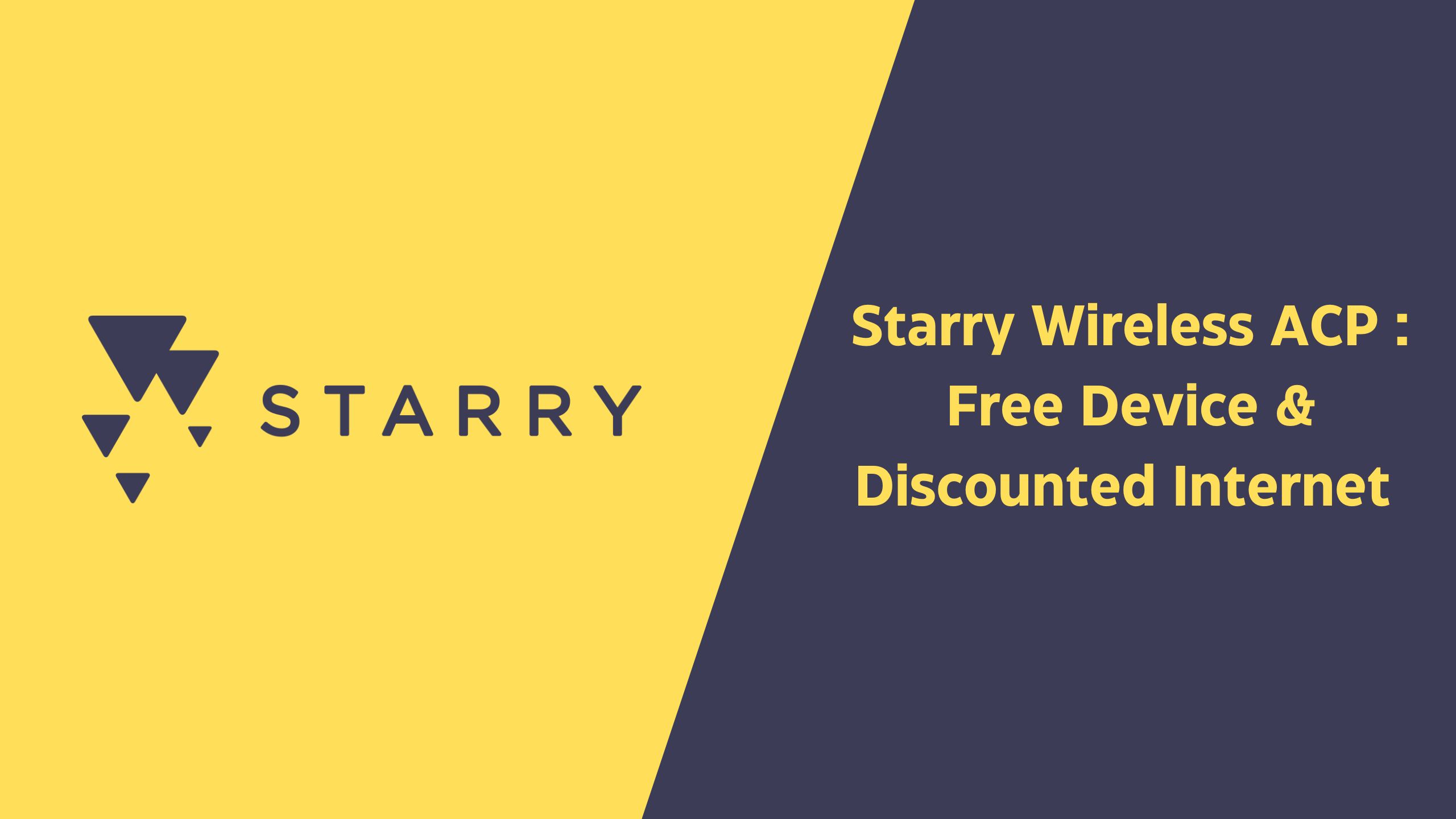 The Affordable Connectivity Program is an FCC benefit program that helps ensure that households can afford the broadband they need for work, school, healthcare and more.
The benefit provides a discount of up to $30 per month toward internet service for eligible households and up to $75 per month for households on qualifying Tribal lands.
Starry Internet, offered by Starry, Inc., is an Internet service provider (ISP) specializing in fixed wireless broadband connectivity. It utilizes millimeter-band LMDS connections, often referred to as 5G fixed wireless technology, to establish connections between its base stations and customer buildings.
Tips: Remember to set up your Starry Wireless APN Settings to ensure a smooth and uninterrupted connection.
Starry Wireless ACP Plans and Discounts
Starry Wireless is revolutionizing internet access with its cutting-edge wireless technology. They aim to provide faster and more reliable internet services and offer discounts to those eligible for the Affordable Connectivity Program (ACP).
Their internet plans are comprehensive, with no hidden fees for extra equipment. Starry Wireless uses antennas on skyscrapers and radio towers to transmit internet services across select areas, avoiding the need for traditional underground cables. Currently, they provide services in specific locations, including:
Boston
Denver
Los Angeles
New York City
Washington, DC
Columbus
Their service footprint is expanding, one neighborhood at a time. If Starry is not available in your area, consider discussing it with your building owner. Building owners can request Starry's services for their properties.
Here's an overview of what Starry offers in terms of internet plans, with prices ranging from $15 to $80 per month: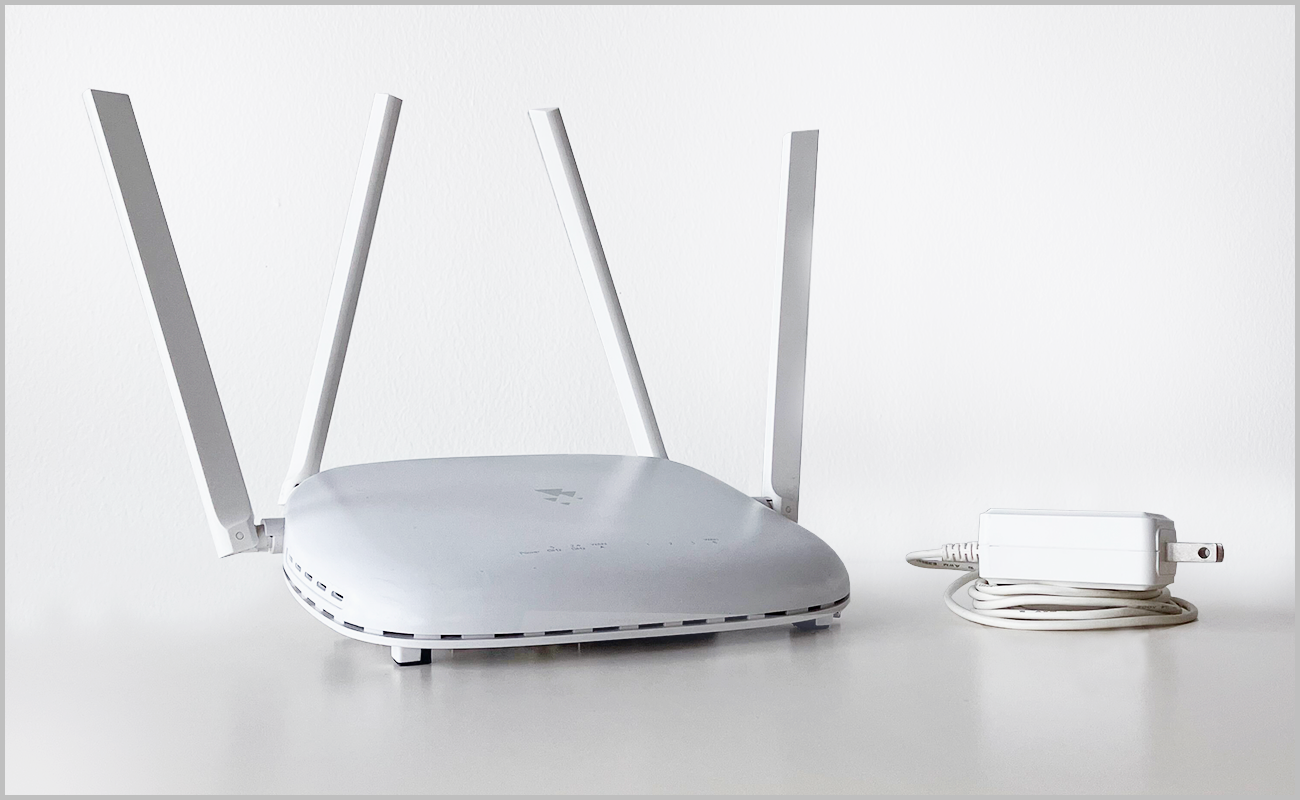 Starry Connect

Cost: $15/month
Download and Upload Speeds of up to 30Mbps

Starry Select

Cost: $30/month
Download speeds of up to 100 Mbps
Upload speeds of up to 50 Mbps

Starry Plus

Cost: $50/month
Standard Router
Download Speeds of up to 200 Mbps
Upload Speeds of up to 100 Mbps

Starry Pro

Cost: $65/month
Free upgrade to Pro router
Download Speeds of up to 500 Mbps
Upload Speeds of up to 250 Mbps

Starry Gigabit

Cost: $85/month
Free upgrade to Pro router
Download Speeds of up to 1Gbps
Upload Speeds of up to 500 Mbps
Plan availability varies by location. For instance, in Quincy, Mass, you may find Starry Plus, Starry Pro, and Starry Gigabit, while Los Angeles, California, offers Starry Connect, Starry Select, and Starry Plus. Some NYC locations may have a single plan, such as Starry Plus.
If you're interested in joining Starry as an ACP participant, first check if Starry serves your address. If it's available, determine your eligibility for ACP.
As an Affordable Connectivity Program recipient, you can apply a discount of up to $30 per month to any of the plans (or up to $75 per month if you reside on qualified Tribal Lands, though this option might not be available with Starry). Consider opting for the Starry Connect or Starry Select plan if you seek free internet service.
Starry Wireless goes the extra mile to make your switch to their service seamless:
Contract Buyout: Starry will buy out your old contract, offering up to $200 in credit. If you encounter an early termination fee from your previous provider, Starry will reimburse you via account credit.
30-Day Money-Back Guarantee: They're confident in their service quality. If you're not satisfied within the first 30 days, they'll refund your money, no questions asked.
Free Installation: Installation is on the house, and their technicians ensure your WiFi covers your entire home and operates smoothly.
back to menu ↑
How to Qualify for Starry Wireless ACP Benefits
To be eligible for the benefits of the Affordable Connectivity Program (ACP), you must meet one of the following criteria:
Income Eligibility: Your household income should be at or below 200% of the Federal Poverty Guidelines.
Government Assistance Programs: You or someone in your household should participate in one of these government assistance programs:

Lifeline
Supplemental Nutrition Assistance Program (SNAP)
Medicaid
Supplemental Security Income (SSI)
Federal Public Housing Assistance (FPHA)
Veterans and Survivors Pension Benefit
For those living on qualified Tribal lands, additional programs apply:
Bureau of Indian Affairs General Assistance
Food Distribution Program on Indian Reservations (FDPIR)
Tribal Head Start
Tribally-Administered Temporary Assistance to Needy Families (TANF)
back to menu ↑
How to Apply for Starry Wireless ACP
Here's how to sign up for Starry Internet Service:
Check Eligibility: First, make sure you meet the ACP eligibility criteria mentioned earlier.
National Verifier Application: Go to the National Verifier Website and apply for ACP benefits. Ensure you have the required documents ready for the application. The approval process typically takes about 20-30 minutes.
Contact Starry Support: Once you are approved by the National Verifier, you'll need to contact Starry to sign up for their service. You can reach out to Starry support through either of these methods:
Starry's support team will guide you through the signup process and assist with any questions or concerns you may have.
Here are some essential ACP rules for Starry Wireless:
Yearly Check: You need to confirm your eligibility every year to keep your ACP benefits.
One Benefit per Home: Each household can only get one ACP benefit.
Moving Notice: If you move, let Starry know promptly. They offer location-specific services, so informing them will help you smoothly transfer your internet service or find a new ACP provider if needed.
---
To sum it up, Starry Wireless provides affordable internet and a free tablet through the Affordable Connectivity Program (ACP). We've covered how to qualify and apply. If you need assistance or have questions, feel free to ask. Stay connected with Starry Wireless!