Are you in interested to get a free phone through TAG Mobile Lifeline program? Curious about what TAG Mobile has to offer? In this article, I'll discuss about how to qualify and apply for TAG Mobile Lifeline and ACP to get the benefits (i.e. smartphone, data, unlimited talk & text) they offer for both California and Non-California residents.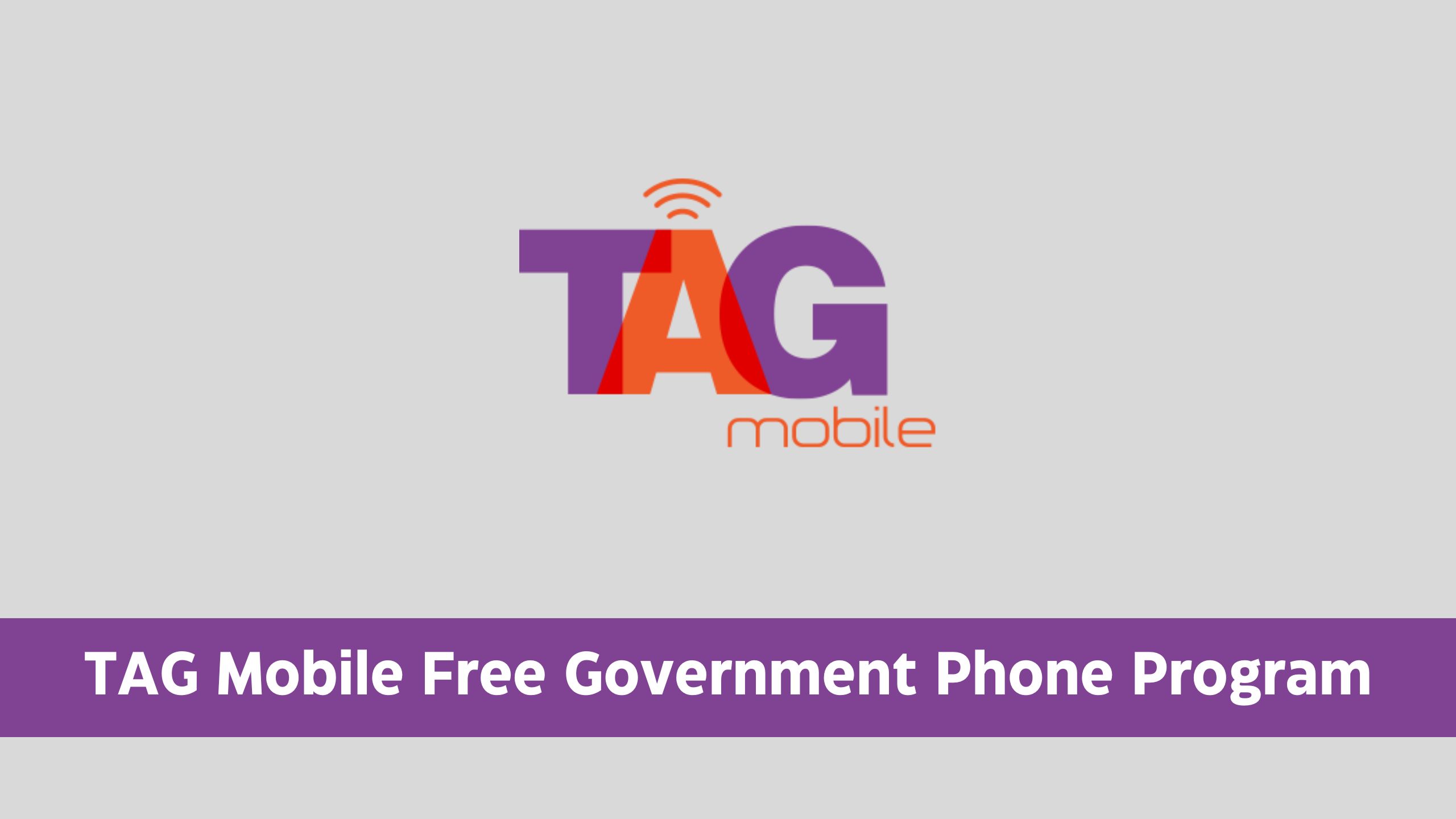 Tag Mobile is a wireless communication provider that offers free government cell phones and discounted service plans to eligible low-income individuals in the United States through the Lifeline Assistance program. The program is a federal initiative designed to ensure that low-income individuals have access to basic telecommunications services.
Note: It's essential to configure your TAG Mobile APN Settings to maintain a consistent and smooth connection.
TAG Mobile Lifeline and ACP Plans : Free Phone and Internet Program
Tag Mobile actively participates in both the Lifeline and Affordable Connectivity Program. As a result, they extend a range of advantages to eligible low-income households, including unlimited talk and text, as well as varying data allocations ranging from 8 to 8.5 GB, dependent on your location for optimal coverage.
For those in search of service, Tag Mobile currently provides coverage to residents in the following states:
Arkansas
Arizona
California
Colorado
Iowa
Kentucky
Louisiana
Maine
Maryland
Michigan
Minnesota
Missouri
Nevada
Oklahoma
Pennsylvania
South Carolina
Texas
West Virginia
Wisconsin
The benefits you enjoy hinge on your enrollment choice: either in the Lifeline plan or the Lifeline + ACP plan. If you're enrolled exclusively in the Lifeline plan, Tag Mobile offers monthly plans at no cost:
California: Unlimited Talk, Unlimited Texts, and 1 GB Data LTE.
Non-California: 1000 Voice Minutes, Unlimited Texts, and 3GB Data LTE.
However, if you are enrolled in the Lifeline + ACP plan, your benefits extend beyond just unlimited talk and text. You'll also receive either 8GB of data for California or 8.5 GB of data for Non-California every month.
It's also essential to note that you have the flexibility to choose between receiving a free smartphone or bringing your own device.
Note
You have the choice to either receive a free smartphone or bring your own phone.
back to menu ↑
How to Qualify for TAG Mobile's ACP and Lifeline
To participate in these programs, you need to enroll in Lifeline and qualify for the Affordable Connectivity Program (ACP). Here are the eligibility criteria:
Lifeline Eligibility:

Household income at or below 135% of the Federal Poverty Guidelines for Lifeline or 200% for ACP.
Or, participation in government assistance programs like SNAP, Medicaid/MediCal, FPHA, or SSI.

Additional Eligibility on Tribal Lands:

Bureau of Indian Affairs General Assistance
Food Distribution Program on Indian Reservations (FDPIR)
Tribal Head Start
Tribally-Administered Temporary Assistance to Needy Families (TANF)
For California Residents:
Participation in programs like Medicaid/Medi-Cal, LIHEAP, SSI, FPHA, CalFresh, WIC, NSLP, TANF, CalWORKs, StanWORKs, WTW, GAIN, Tribal TANF, Bureau of Indian Affairs General Assistance, and more.
Note: Living on Tribal lands and specific California programs also qualify you.
back to menu ↑
How to Apply and Sign Up for TAG Mobile Lifeline and ACP
Once you meet the eligibility requirements, the next step is to gather the necessary documents. Here are the important documents needed for applying:
Valid Government ID:

You can provide documents such as:

Military state or Tribal ID
U.S Driver's License
Passport
Survivors Benefit Summary letter

These should include your first and last name, date of birth, and future expiration date.

Proof from a Letter or Official Document:

If you're part of any qualifying program, you'll need to offer:

Benefit award letter or Approval letter
Screenshot of online portal
Survivors Benefit Summary letter

The document must clearly mention the qualifying person's name, program name, issuing government or Tribal agency, and a date of issue within the past 12 months or a future expiration date.
With your documents ready, visit the National Verifier website to initiate your Lifeline application. You'll need to upload the required proofs. If you choose to mail an application, remember to send copies, not originals.
Once your Lifeline application is complete and approved, proceed to the TAG Mobile website. Enter your email and zip code to start your application. Alternatively, you can apply in person at an authorized dealer or agent. Once approved, your phone will arrive within 7 to 10 business days.
*ACP benefits aren't automatically granted after Lifeline approval. You need to contact Tag Mobile and give them consent to apply ACP benefits to your service.
Important things to remember:
Use your service at least once every 30 days to avoid service loss.
Notify Tag Mobile within 30 days of address changes.
Upon approval, expect to receive your phone within 7 to 10 business days.
Annual recertification is necessary to maintain eligibility for the benefits.
---
I hope this guide has provided you with a clear understanding of how to navigate the TAG Mobile Free Government Phone Program. If you encounter any challenges during the application process or have any questions, please feel free to leave a comment below.