Looking to secure a free phone or tablet? With the TerraCom Wireless Free Cell Phone & Tablet Program, your search ends here!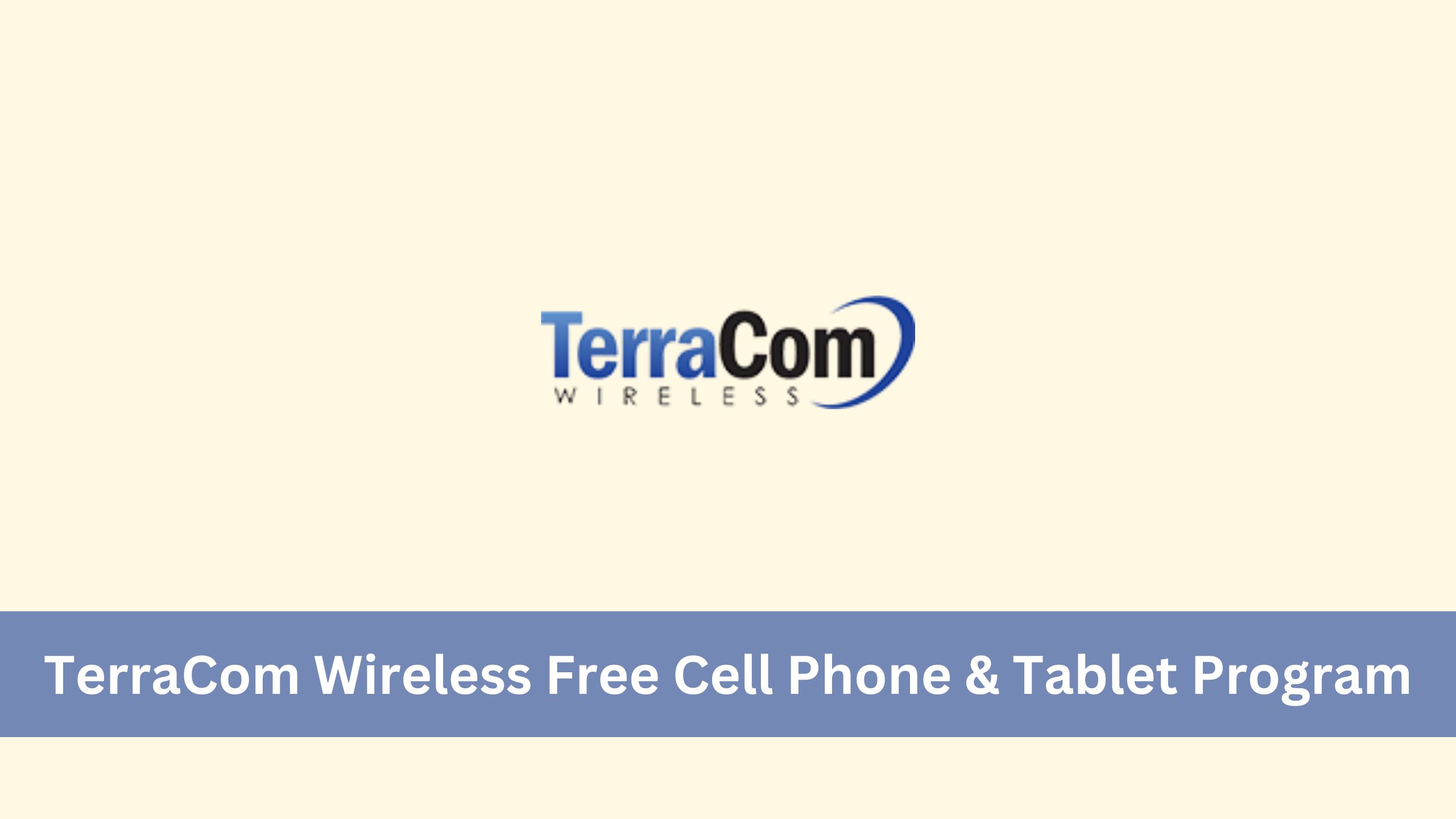 TerraCom Wireless is a Lifeline Phone Service Provider, founded to help low-income consumers get the communications services they deserve. They were one of the first companies to use the Universal Service Lifeline fund to help people afford real wireless phone service and help them save money.
In this guide, I'll walk you through the details of TerraCom Wireless' Lifeline and ACP offerings, the eligibility requirements, how to apply for the programs and check the status of your application.
TerraCom Wireless Lifeline, ACP and their Availability
Being part of the Federal Lifeline and Affordable Connectivity Programs, TerraCom Wireless provides eligible households with free smartphones and cellular/internet service. Their offerings include Unlimited Talk, Unlimited Text, and Unlimited Data, although availability may vary by location.
TerraCom provides services in these states: Arkansas, Arizona, Colorado, Indiana, Illinois, Iowa, Kansas, Louisiana, Maine, Maryland, Minnesota, Missouri, Nebraska, Nevada, Oklahoma, Pennsylvania, Rhode Island, Texas, Washington, West Virginia, and Wisconsin.
back to menu ↑
TerraCom Wireless Lifeline & ACP Plans
Plan options vary by state in TerraCom's offerings for eligible households. Below are the plans available in different states:
Oklahoma and Washington:
Tribal Base Plan

10,000 Voice
Unlimited Text

Tribal Base Plan plus Data

10,000 Voice
Unlimited Text
4.5GB Data

Non-Tribal Plans

1,000 Voice Minutes
Unlimited Text

Non-Tribal Plan plus Data

500 Voice minutes
Unlimited Texts
4.5GB of Data
Kansas:
1840 Voice Minutes
Unlimited Text
Voice + Data

920 Voice Minutes
Unlimited Texts
4.5GB Data
Nebraska:
1350 Voice Minutes
Unlimited Texts
Voice + Data

690 Voice Minutes
Unlimited Texts
4.5 GB Data
All Other States:
1000 Voice Minutes
Unlimited Texts
Voice + Data

500 Voice Minutes
Unlimited Texts
4.5 GB Data
It's important to note that unused minutes do not roll over across any of the plans mentioned above.
Regarding ACP plans:
TerraCom's website addresses the transition from the EBB program to the ACP program under the Affordable Connectivity Program. However, their explanation of the ACP plans they provide is not entirely clear.
For Tribal ACP beneficiaries, TerraCom states that the benefits remain the same as those offered under the EBB program, amounting to $39.99 per month. On the other hand, Non-Tribal beneficiaries will experience a reduction in benefits from $39.99 to $30 per month.
Additionally, TerraCom highlights changes in the qualification criteria, mentioning that individuals who were previously receiving EBB benefits might need to requalify for the ACP benefits.
back to menu ↑
How to Qualify for TerraCom Wireless Lifeline/ACP
You can be eligible for TerraCom Wireless Lifeline or ACP based on your income or enrolled programs.
Income Based Eligibility
To qualify for Lifeline: Your household income should be equal to or less than 135% of the Federal Poverty Guideline.
To qualify for ACP: Your household income should be equal to or less than 200% of the federal poverty guidelines.
Program Based Eligibility
You or a member of your household should be receiving benefits from any of the listed government assistance programs:
Supplemental Nutrition Assistance Program (SNAP), formerly known as Food Stamps
Medicaid
Supplemental Security Income (SSI)
Federal Public Housing Assistance (FPHA)
Veterans Pension and Survivors Benefit

Tribal Programs (and live on federally-recognized Tribal lands)
Bureau of Indian Affairs General Assistance
Head Start (only households meeting the income qualifying standard)
Tribal Temporary Assistance for Needy Families (Tribal TANF)
Food Distribution Program on Indian Reservations
back to menu ↑
How to Apply and Sign Up for TerraCom's Benefits
To get that free phone and service, your first step is to enroll in the Lifeline program. Just head to the National Verifier website and start your application. But before you get going, have the right documents ready to make things smooth.
You'll need papers that show you qualify, like an Award letter or Benefits letter from those programs. And remember, you've got to prove your identity and that you're alive and kicking. Take a look at the picture below for some examples of what counts as proof.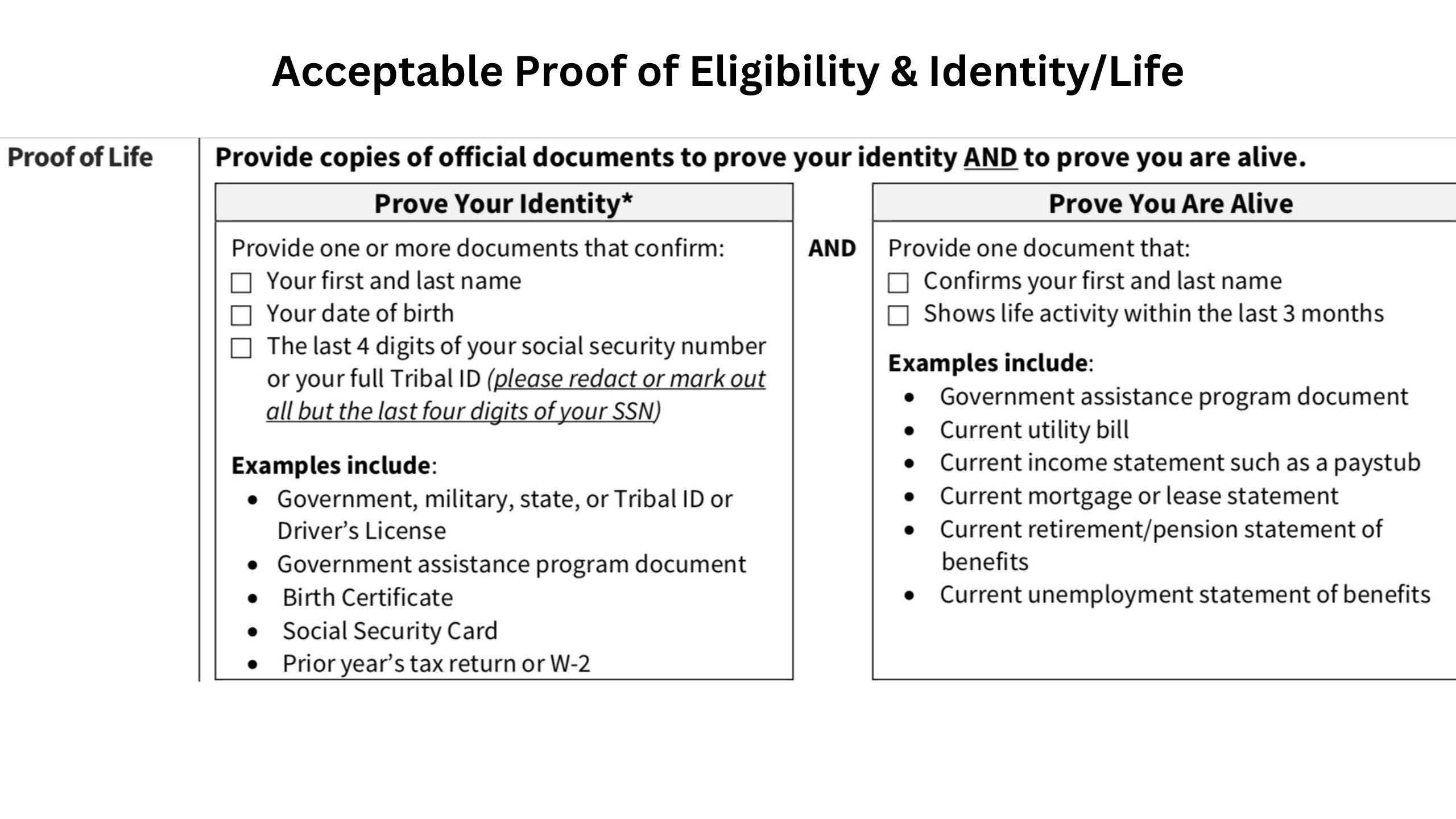 Once your Lifeline application is approved, you can visit the TerraCom website to sign up for their service using the online application system. Remember, TerraCom doesn't conduct credit checks or require you to commit to a contract. Upon approval of your application by TerraCom, they will ship your device within approximately 5 to 7 business days. However, please be aware that shipping times may vary depending on demand.
You can also give them a call at "1-888-716-8880" to complete your application over the phone.
Check Application Status
To check your application status,
Enter last e digit of SSN and your date of birth.
Then click on "Find Enrollment Status".
Important Points to Remember:
If you already have a cell number and qualify for the free Lifeline phone, you can keep your current number. Just call customer support at 1-888-716-8880 for number porting.
Every call and text message uses airtime minutes. Longer texts might cost more. Check your plan details.
To check your airtime balance, dial 646 and press the talk/send key on your phone. Or call customer service.
TerraCom plans don't include international calling.
Only one Lifeline-eligible phone allowed per household.
back to menu ↑
TerraCom Wireless Coverage Map
This map helps you see if their network reaches your area, ensuring you can enjoy their plans without any connectivity issues.
---
Conclusion
To sum up, TerraCom Wireless offers a great chance to get free cell phones and tablets through the Lifeline program. Following the steps outlined in this guide can help you easily apply and enjoy the benefits of staying connected. If you have any queries or need help, don't hesitate to ask.