Looking to explore the Unity Wireless Free Government Tablet Program and discover what it has to offer? You're in the right place! In this article, I'll delve into the qualification process and guide you through the application steps for Unity Wireless' Affordable Connectivity Program (ACP).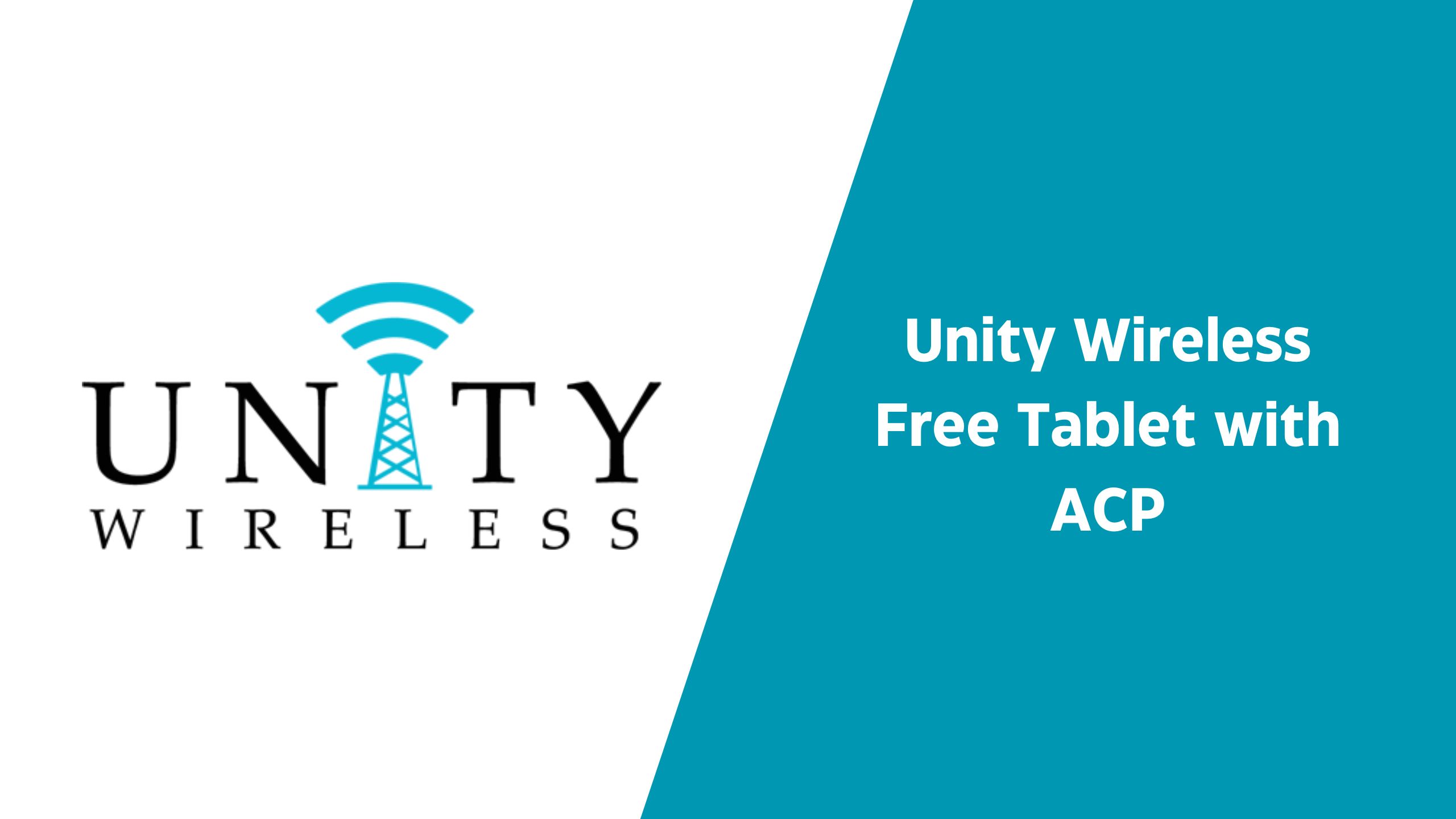 Unity Wireless provides the Affordable Connectivity Program (ACP) service to eligible Americans who are either enrolled in a government benefit program or meet specific income requirements set by their state. While eligibility requirements may vary across states, each household can only have one ACP benefit subscription.
As a recognized provider of the ACP program operated by the FCC, Unity Wireless is authorized to offer free and subsidized wireless services. This ensures that low-income individuals who cannot afford a phone or tablet can still access fundamental communication services, allowing them to live safely, productively, and most importantly, stay connected to their loved ones. Besides, Make the most of your connection by configuring your Unity Wireless APN Settings correctly.
Unity Wireless ACP : Free Government Tablet Plan
Unity Wireless is a phone company taking part in the Federal Affordable Connectivity Program (ACP). Thanks to their involvement in this initiative, they're offering cost-effective smart tablets and discounted wireless service to eligible individuals and families.
Unity Wireless brings you the Affordable Connectivity Program, a helping hand for those with limited income to afford both smart tablets and internet services at reduced rates. When you qualify with Unity Wireless, you can obtain a smart tablet for just a $10.01 deductible, as required by the ACP. What's more, you'll enjoy complimentary talk, text, and data, and the device comes with hotspot capability.
If you prefer, you can continue using your current device and retain your existing phone number.
Unity Wireless offers three fantastic free plans:
ACP Sim Only: If you decide to keep your own device, Unity Wireless provides a free SIM card along with Unlimited Talk, Unlimited Text, and 5GB of data. Plus, you'll have Caller ID, Call Waiting, 3-Way Calling, and Voicemail.
ACP Data Only: With this plan, you won't receive a free tablet, but you can bring your own device and receive a free SIM card. You'll also enjoy 8GB of data, and your device will be hotspot-enabled. However, this plan doesn't include talk or text options.
ACP Bundle Plan: This is the most comprehensive option, offering a free smart tablet with hotspot capability, 4G/5G LTE Service, 10GB of High-Speed data, unlimited talk, unlimited text and picture messaging, and Wi-Fi calling capability. You'll also get the usual Caller ID, Call Waiting, 3-Way Calling, and Voicemail features.
Choose the plan that fits your needs and stay connected with Unity Wireless!
back to menu ↑
Unity Wireless ACP Availability
Unity Wireless provides nationwide coverage, but their services are currently available only to residents of the following states:
Alabama
California
Delaware
Florida
Georgia
Illinois
Kentucky
Maine
Michigan
Mississippi
Missouri
New Mexico
New York
North Carolina
Ohio
Oregon
Puerto Rico
South Carolina
Tennessee
Texas
Wisconsin
back to menu ↑
How to Qualify for Unity Wireless ACP
To be eligible for the free tablet and service plan with ACP, you need to meet certain requirements. You can qualify if:
Your household income is 200% or less of the Federal Poverty Guidelines.
You participate in government assistance programs like Medicaid, SNAP, SSI, or others.
If you live on Qualified Tribal Lands, additional programs may apply.
Here are some specific programs that may be eligible for ACP:
Federal Public Housing Assistance (FPHA)
Medicaid
Supplemental Nutrition Assistance Program (SNAP)
Supplemental Security Income (SSI)
Bureau of Indian Affairs General Assistance
Food Distribution Program on Indian Reservations (FDPIR)
Tribal Head Start
Tribally-Administered Temporary Assistance to Needy Families (TANF)
If you're already enrolled in the Federal Lifeline program, you automatically qualify. Please check with your state for any additional qualifying programs.
back to menu ↑
How to Apply for Unity Wireless ACP Program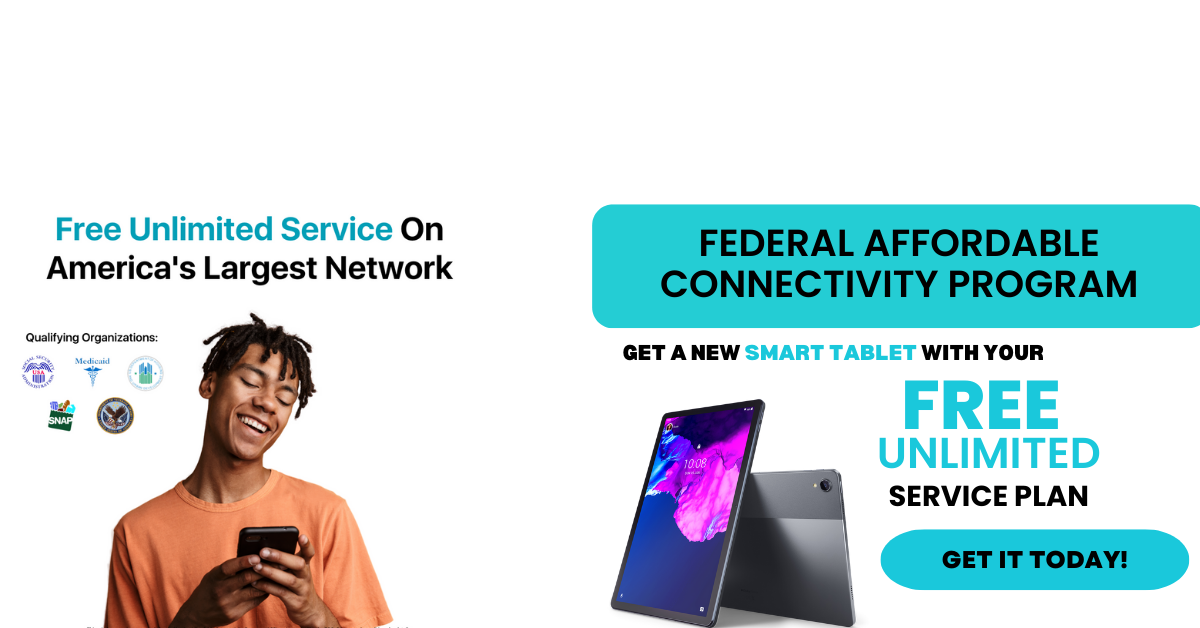 If you meet the eligibility criteria for ACP but are not already enrolled in the Lifeline program, you can proceed to the next step by applying for Lifeline benefits. Simply submit your Lifeline application at the National Verifier website to get started.
After your Lifeline benefits are approved, you can visit Unity Wireless and proceed with applying for your free tablet and service. Enjoy the benefits of the ACP program with your new tablet and discounted wireless service!
---

I hope this guide has provided you with a clear understanding of Unity Wireless and the opportunities it offers through the Free Government Tablet Program. If you have any questions or encounter any challenges during the application process, don't hesitate to reach out.